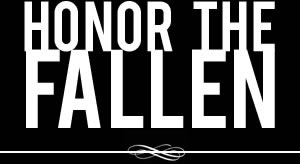 Honoring those who fought and died in Operation Enduring Freedom, Operation Iraqi Freedom and Operation New Dawn
Search Our Database
Marine Lance Cpl. Gregory P. Rund
Died December 11, 2004 Serving During Operation Iraqi Freedom
---
21, of Littleton, Colo.; assigned to 3rd Battalion, 5th Marine Regiment, 1st Marine Division, I Marine Expeditionary Force, Marine Corps Base Camp Pendleton, Calif.; killed Dec. 11 by enemy action in Anbar province, Iraq.
---
Marine from Colorado killed in Fallujah
Associated Press
LITTLETON, Colo. —A Marine who attended Columbine High School when two students killed 13 people there died in action in Fallujah, his family said Monday.
Lance Cpl. Greg Rund, 21, was on his second tour of duty in Iraq when he was killed Saturday, his family told The Denver Post.
Army Lt. Col. Joe Yoswa, a Pentagon spokesman, said the death has not been confirmed. Rund is Colorado's 18th recorded death in Iraq.
"Greg made us so proud, but he never wanted to be recognized for his actions," the statement said. "Neither Columbine nor Iraq was to define him."
He graduated from Columbine in 2002, where he played football and was considered a class comedian. He was a freshman when Dylan Klebold and Eric Harris shot 12 students, a teacher, and then themselves on April 20, 1999.
"It seems so unfortunate that you get through some things, but it catches up with you," said Ken Holden, Rund's former high school counselor.
Rund talked of joining the Marine Corps in his early days at Columbine, then enlisted after graduation.
"He was reckless, smart, off-key and wonderful," said the statement from Rund's family. "He never did anything like everyone else did. He did everything to the extreme and always knew that somehow, with his humor and a little luck, he would make it through."
His football coach, Andy Lowry, agreed Rund was a jokester, but said he also sacrificed for his team. He played several positions even though at 140 pounds, he was undersized for all of them, Lowry said.
Rund was on the 2000 state championship team, and his younger brother, Doug, now plays at Columbine as a sophomore.
"We preach so much about our program being a brotherhood and a family," Lowry said. "He will always be part of our football family. Somebody that meant an awful lot to our program lost his life serving our country."
---
Littleton Marine killed in Iraq is buried
By P. Solomon Banda
Associated Press
DENVER — A Marine who lived through the nation's worst school shooting was buried at Fort Logan National Cemetery on Monday, little more than two weeks after he was slain in Iraq.
Lance Cpl. Gregory Rund, 21, was a freshman at Columbine High School when two teenage gunmen killed 12 students and a teacher before taking their own lives in April 1999. He was on his second tour of duty in Iraq when he was killed Dec. 11 during door-to-door fighting in Fallujah.
Winds gusting to nearly 100 mph in the Denver area seemed calm as hundreds of friends and family gathered for the midday funeral. His was the eighth burial at the cemetery in south Denver of a Colorado service member killed in Iraq.
"Some people live their whole lives wondering if they've made a difference," Lt. Gov. Jane Norton told the crowd before presenting a Colorado flag to Rund's mother, Jane. "Gregory Paul Rund made a difference."
With about 60 Marines in uniform, a lone bugler played "Taps" and a line of seven riflemen fired three volleys in a 21-gun salute. A Marine officer also presented a folded flag and a Purple Heart to Rund's mother and his wife, Karrisa Marcum, Veterans Affairs spokeswoman Elaine Buehler said.
"He used to bring my newspapers and mail in, and water my flowers when I was traveling," said neighbor Beverly Bell, who last year attended a block part to welcome Rund home from his first tour in Iraq. "He always had a big smile, always happy. I told his mother very many times what a wonderful young man he was."
Friends and family, through Buehler, declined to comment. Last week, the family issued a statement describing Rund as "reckless, smart, off-key and wonderful," who did "everything to the extreme" knowing "his humor and a little luck" would see him through.
Lance Cpl. Tyler Kerr, who used a cane to help him stand through the burial ceremony, earlier described a time that Rund got up on a military vehicle and sang a made-up song to cheer his unit.
"A lot of people described him as a jokester, but he was very, very responsible," Bell said. "When he had a job to do, he was very responsible. He proved that in the Marine Corps. That's how I knew him."