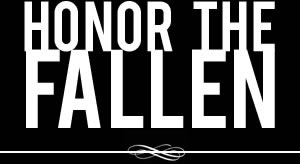 Honoring those who fought and died in Operation Enduring Freedom, Operation Iraqi Freedom and Operation New Dawn
Search Our Database
Marine Lance Cpl. Jared C. Verbeek
Died June 21, 2011 Serving During Operation Enduring Freedom
---
22, of Visalia, Calif., assigned to 1st Battalion, 5th Marine Regiment, 1st Marine Division, Camp Pendleton, Calif.; died June 21 from wounds sustained while conducting combat operations in Helmand province, Afghanistan.


---

Joining Corps fulfilled his lifelong dream

By David Castellon
Visalia (Calif.) Times-Delta

VISALIA, Calif. — A Marine from Visalia is the latest casualty in the war in Afghanistan.

Family members said Lance Cpl. Jared C. Verbeek, 22, a 2007 Mt. Whitney High School graduate and married father of an 18-month-old son, died June 21 from injuries sustained from an improvised explosive device.

A Defense Department news release stated that Verbeek died while involved in combat operations in Helmand province in the southwest part of the country.

His cousin by marriage, Joshua Wallace of Visalia, said that from what the family has been told, Verbeek was a member of the Corps' military police involved in training Afghan law enforcement.

He said the family didn't know the nature of the patrol he was on or if he or somebody else stepped on the IED. Wallace added that the Marines wouldn't disclose whether anybody else was injured.

"He was evacuated to a safe zone, and at that point, he succumbed" to his wounds, Wallace said.

Verbeek's parents, Travis and Rosalia Verbeek, were notified early June 21, local time, of his death by a pair of Marines and a Navy chaplain who showed up at their east Visalia home.

Jared's wife, Vanessa, was notified later that morning, Wallace said. She's a 2007 Golden West High School graduate who had moved to her parents' home in Visalia with the couple's son, Jacob, from Camp Pendleton so they wouldn't be alone after Jared deployed in March to Afghanistan.

It was his second deployment, according to officials with the 1st Marine Division at Camp Pendleton.

Verbeek enlisted in the Marines in September 2007 shortly after graduating from high school. Family members said joining the Corps was a goal since he was a little boy.

"He comes from four generations of service members," said his aunt, Marilu Sisto.

She and Wallace recounted a family story of how Jared would dress in his father's fatigues and combat boots as a boy, when the elder Verbeek was a Marine stationed at Camp Pendleton.

They said Jared asked his mother to shrink one of his father's T-shirts so he could decorate it with ribbons to simulate medals and stripes and wear it.

Wallace said an officer stopped 7-year-old Jared in the outfit and asked playfully if he was a sergeant.

"He said, 'No sir, I'm a general,' " and received a salute from the officer, Wallace said.

Jared had two older sisters. Sisto said other family members declined to be interviewed.

Wallace said the last time the family saw Jared was just before he deployed in March and if he was concerned for his safety in such a dangerous part of the world, he didn't let on about it.

"Jared was really private, and he never, ever, would have said anything like that," he said.

But his mother didn't hide her worry, Sisto said, noting that her sister urged Jared not to join the Marines in the first place.

"But he had it in his head this was something he had to do," Wallace said.

And Rosalia Verbeek was particularly scared that she might lose her son if he deployed to Afghanistan, Sisto said. "He said, 'Mom, it's always going to be somebody's son. Why not me?' "

She said that since Jared deployed, her sister rarely left home, so as not to miss any calls or online MySpace postings from Jared.

Sisto said Jared posted a note of congratulations on her daughter's Facebook account when she graduated high school, and on Father's Day, he was on the phone with his wife planning a cruise with her and their son after his deployment, which was scheduled to end in October.

Still, Rosalia Verbeek worried.

In fact, Sisto said, her sister told her earlier this week that she knew something was wrong with Jared.

"She just knew," well before being notified her son had died, Sisto said.

Repeating her sister's words after learning of the death, Sisto said, "I hope that this country appreciates my son's sacrifice."

"The Marines and sailors of the 1st Marine Division mourn the loss of Lance Cpl. Verbeek. Our heartfelt condolences go out to his family," division officials stated in a news release.

Verbeek's service awards include the Purple Heart, the Combat Action Ribbon, the National Defense Service Medal, the Global War on Terrorism Service Medal, the Marine Corps Good Conduct Medal and the Afghanistan Campaign Medal.

Wallace said Verbeek has been nominated posthumously for another Purple Heart.

His body is scheduled to be flown to the military aerial port mortuary at Dover Air Force Base, Del., to be processed and prepared prior to being flown home.
Sisto said some members of the family planned to fly to Dover to view Jared's remains and accompany him on the flight west.


---

Hometown prepares for return of fallen Marine

By Eric Woomer
Visalia (Calif.) Times-Delta

Eighteen-month-old Jacob Verbeek doesn't know why hundreds of American flags line his Visalia neighborhood, but when his small hand grasped the wooden stick holding an American flag on June 27, it's clear he'll have many memories of his father.

A son, brother, father, husband and friend are all terms being used to describe Lance Cpl. Jared Verbeek, 22, who died June 21 in Afghanistan as a result of injuries sustained by an improvised explosive device. But, while all those adjectives are true, the word used most often to describe the Marine hero.

As his close-knit family prepares to bury the fallen soldier, they've reminisced on memories of their loved one.

His laugh, his brutal honesty and his selfless acts have all brought back wonderful memories, they said. For his aunt, Marilu Sisto-Villarreal, March was the last time she saw her nephew, but the memories are endless.

"The echoes of his laughter are in this house," she said.

"I want this community to come together for a hero who fought for them. I don't want his death to be in vain."

Verbeek's aunt said she hopes Visalia and surrounding communities will turn out for the June 29 procession from Lemoore to the Salser and Dillard Funeral Chapel. She said she hopes to see hundreds of people all carrying American flags along Caldwell Avenue in Visalia.

A private memorial will be held June 30 at the funeral home, followed July 1 by services at Visalia Nazarene Church. It's not known if those services will be open to the public.

Verbeek will be buried in Visalia after the service.

Wiping away tears, Sisto-Villarreal and her sister Marivel Villarreal said their nephew knew his purpose in life early in his childhood. A fourth-generation military man, Verbeek was determined to serve his country, they said.

Verbeek enlisted in the Marines in September 2007 shortly after graduating from Mt. Whitney High School.

While his mother and aunts tried to talk him out of the decision, he was set on carrying out his life-long goal. It's the support of more than 100 family members in town and supportive neighbors that have helped Verbeek's parents, wife and his 18-month-old son, get through the last week.

"We are a support system and there are no fewer than 40 family members in the house at one time," Sisto-Villarreal said.

Verbeek's parents, Travis and Rosalia Verbeek, were notified of his death by a pair of Marines and a Navy chaplain who showed up at their east Visalia home. Jared's wife, Vanessa, was notified later that morning.

It was Verbeek's second deployment, according to officials with the 1st Marine Division at Camp Pendleton.

For Jacob Verbeek, he will grow up with stories and photos of his father. As family members write down their fondest memories of the Marine, the greatest memory lives on in the toddler Jared Verbeek leaves behind.

"Our job is to keep my nephew alive in our hearts and memorialize who is was," said Sisto-Villarreal. "You look at Jacob and see Jared. He was so proud of his son and now his son can be so proud of his father."


---

'He was a man of honor and he was born a hero'

By David Castellon
Visalia (Calif.) Times-Delta

VISALIA, Calif. — Pastor Michael Deboef probably best summed up why family and friends of Marine Lance Cpl. Jared Verbeek crowded into Visalia Nazarene Church on July 1 with hundreds of others who never met the slain Marine.

"Today, we remember a war hero," Deboef told the crowd that filled almost 800 chairs in his church's worship area and adjoining gymnasium, which had been opened to make room for the large crowd attending the funeral.

Verbeek, 22, a military police officer with the 1st Marine Division at Camp Pendleton, died June 21 in Helmand province in southwest Afghanistan.
He was married and the father of an 18-month-old son, Jacob.

"It was overwhelming to see everybody out here to support my family and support my son," Jared's father, Travis Verbeek, himself a former Marine, told the crowd.
"I couldn't ask for anything better for my son. And I know if he were here, he'd thank you all."

The senior Verbeek said his son saw the world in black and white, right and wrong. Jared was a man of faith and believed "the day you pass on is the day you're supposed to die. That consoles me," his father said.

While Travis Verbeek spoke, Jacob toddled up to the stage by his grandfather's feet, clearly amused by what was going on around him but too young to understand it.

Verbeek carried his grandson back to his seat, but the boy wandered onto the elevated stage again as Deboef spoke, the boy's head occasionally peeking over his father's flag-draped coffin.

Family members said they last saw Jared in March before he left on his second deployment to Afghanistan, where he trained police.

During a patrol, an improvised explosive device blew up near him. The injured Marine was loaded into a helicopter but died of his wounds on the way to a Navy field hospital, said Staff Sgt. William Cardinal, a Marine from Naval Air Station Lemoore assigned to assist Verbeek's family.

His casket arrived at First Nazarene accompanied by dozens of people on motorcycles, many carrying American or KIA flags.

Most were members of motorcycle clubs in the Valley and elsewhere affiliated with the Patriot Guard Riders. Some of the riders and veterans stood at the entrance of the church while a Marine honor guard rolled his casket inside.

Among the people in the crowd was Duane Miller of Visalia, an Air Force and Vietnam War veteran.

"I always go to military funerals, show support for this country. I believe it's every citizen's duty to do this," he said. "When you see something like this, it brings it home. It makes you sick, actually. I get sick reading about 22-year-old guys getting killed."

Verbeek's older sisters, Adrienna Masiel and Ashley Verbeek, also spoke at the service. Masiel said that shortly before her brother deployed, she saw him standing over his son's crib and crying as he watched the boy sleep.

"That's one moment I will share with Jacob forever," she said, adding that she knows her brother still is watching over his son.

Ashley Verbeek could hardly speak through tears as she recounted how close she was to "my little brother, my best friend.

"I looked up to him as if he was older," she continued. "Jared, I'm so proud of you, brother."

"I know he's still here," added Jared Verbeek's cousin, Anthony Loga, 21, of Visalia. "He lives through all of us."

Verbeek's mother, Rosalia, didn't speak during the service, nor did his wife, Vanessa.

During the ceremony, a slideshow of photos of Jared from childhood to adulthood was played, accompanied by Tim McGraw's "I'm Already Home," a song about a letter from a dead service member to his family.

Many who knew Verbeek discussed his dedication to serving his country and his goal since childhood of becoming a Marine, like his father, despite the job's inherent dangers.

"He was a man of honor and he was born a hero," said Adam Serda, 21, of Visalia, who attended the funeral and burial services with other friends who graduated with Verbeek in 2007 from Mt. Whitney High School in Visalia.

"He was ready and willing to go [to Afghanistan]," Serda said. "He wanted to live up to the family name."

During the ceremony, Cardinal announced that Verbeek had been awarded the Purple Heart, his second, for the fatal wounds he suffered.

After the funeral, Verbeek's casket was loaded into a hearse for its final journey across the city to the Visalia Public Cemetery.

Serda said he was impressed seeing people come out of their homes and waving flags or holding up signs along Caldwell Avenue and County Center Drive for Verbeek's family and friends to see.

"God Bless You Jared," read one sign held up by a girl on a street corner.

Irma Harger, who operates a day-care center in her home on County Center, took the children outside the see the procession. And the children, ranging in age from age 8 to some still in diapers, waved little American flags.

"We want to honor Mr. Verbeek's family. He died for our country, and we want the kids to understand when somebody dies for your country, you should honor them," Harger said.

Navy Logistics Specialist Chief Michael Strawn, a native of Reedley now stationed at Camp Pendleton and a friend of one of Verbeek's sisters, said he was happy to see so many people showing support for the fallen Marine and his family.

"I think Visalia just really supports its military," he said.

Deboef led a brief service at Verbeek's graveside, just yards from the Visalia cemetery's Veterans Memorial, with the names of local Army, Navy, Marine, Air Force and Coast Guard members killed in the line of duty etched in marble monuments.

A seven-member Marine honor guard fired a 21-gun salute, and other honor guard members presented Verbeek's widow with the folded American flag from the casket.

They also presented his mother with a second folded flag as well as a third to his sisters, who accepted it on behalf of their nephew, Jacob.

Cardinal said most of the uniformed Marines at the ceremonies were friends of Verbeek, though none of the Marines deployed with him could return to the States. He said they held their own memorial in Afghanistan and sent the family a letter.

The Marines at the cemetery lined up to pay their respects, most placing their brassards — red armbands etched with "MP" in gold lettering — on the casket.
Some stopped to touch the casket or offer a final salute.

A few Marines walked away in tears, though some encountered a bit of cheer in the form of 4-year-old Margot Rodriguez, who walked up to every uniformed Marine she saw, extended a hand and said, "Thank you for your service."

Her grandmother, Sue Moore of Anaheim, one of the bikers who escorted Verbeek's remains across the city, said Margot's stepfather is a Camp Pendleton Marine who recently returned from Afghanistan. She brought the girl up north to help honor Verbeek.

"I thank them for their service because I like that," Margot said.