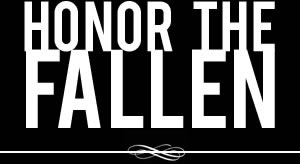 Honoring those who fought and died in Operation Enduring Freedom, Operation Iraqi Freedom and Operation New Dawn
Search Our Database
Marine Lance Cpl. Jeffery S. Blanton
Died December 12, 2004 Serving During Operation Iraqi Freedom
---
23, of Fayetteville, Ga.; assigned to 1st Battalion, 3rd Marine Regiment, 3rd Marine Division, III Marine Expeditionary Force, Marine Corps Base Hawaii; killed Dec. 12 by enemy action in Anbar province, Iraq.
---
Georgia Marine killed in Iraq two days after leaving hospital
Associated Press
SENOIA, Ga. — A Marine from Georgia was killed over the weekend in Iraq after returning to the battlefield two days after being released from a hospital where he was treated for an earlier gunshot wound, his aunt said Tuesday.
"He lost three toes and had an opportunity to come home, but he would not," Sandra Blanton said of her nephew, Lance Cpl. Jeffery Blanton. "He wanted to stay. He didn't want to give up his career with them."
Blanton, 23, of Fayetteville, was assigned to the 1st Battalion, 3rd Marine Regiment, based at Marine Corps Base Hawaii at Kaneohe Bay.
His aunt said the Marines provided details to his family Sunday night. She said they were told he was doing a ground sweep with other soldiers when he was shot to death. She said he had been released Friday from a hospital in Iraq after having previously been wounded by gunfire.
He was one of seven Marines killed Sunday in two separate incidents in Iraq's Anbar province, which encompasses the battleground cities of Fallujah and Ramadi.
Blanton had been in the Marines for three years and wanted to make a career of it, his aunt said. His wife, Amber, also serves in the Marines and was in Afghanistan at the time of Jeffrey's death, the aunt said.
Jeffrey Blanton grew up in Senoia, in Coweta County, southwest of Atlanta. While in high school, he enjoyed football and baseball, his aunt said.
"He was very happy about being in the military," his aunt told The Associated Press in a telephone interview. "He had a lot of pride for the uniform that he wore."
---
Marine killed in Iraq laid to rest
Associated Press
MARIETTA, Ga. — U.S. Rep. Phil Gingrey joined about 100 other mourners Tuesday at a graveside service at the Marietta National Cemetery for a Georgia Marine who was killed in Iraq.
Lance Cpl. Jeffery Blanton, 23, was killed in action in Fallujah on Dec. 12, just two days after being released from the hospital for another injury.
Blanton's wife, Amber, and mother, Tracie Botts, were among family members attending the service. Local residents also said they felt a need to pay their respects even though they did not know Blanton.
Fred Duncan of Marietta, who served in the Marines from 1982 to 1986, said that while he did not know Blanton, he felt a kinship.
"The Marine Corps is a brotherhood," Duncan said. "Once a Marine, always a Marine."
Absent from the service were Blanton's father and stepmother, Steven and Donna Blanton of Senoia, who had previously said they would not attend the funeral because Blanton wanted his son to be buried in Fayette County.
Blanton was assigned to the 1st Battalion, 3rd Marine Regiment in Kaneohe Bay, Hawaii.
The Cobb County native grew up in Senoia in Coweta County southwest of Atlanta. He later moved back to Cobb to be closer to his mother and attended Marietta High School, where he played football and baseball.
Blanton enlisted in the Marines in 2002 and had been stationed in Fallujah for the last two months.
He and his wife met while both were stationed in Hawaii, he in the Marine Corps and she in the Army. The couple married on Feb. 29, 2003. Earlier this year, Blanton was called for duty in Iraq while she was sent to Afghanistan.