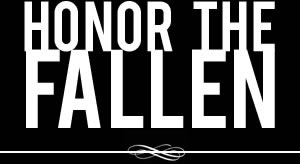 Honoring those who fought and died in Operation Enduring Freedom, Operation Iraqi Freedom and Operation New Dawn
Search Our Database
Marine Lance Cpl. Jeffery S. Holmes
Died November 25, 2004 Serving During Operation Iraqi Freedom
---
20, of White River Junction, Vt.; assigned to 1st Battalion, 8th Marine Regiment, 2nd Marine Division, II Marine Expeditionary Force, Camp Lejeune, N.C.; killed Nov. 25 by enemy action in Anbar province, Iraq.
---
Marine from Hartford killed in Fallujah
Associated Press
HARTFORD, Vt. — A 20-year-old Marine from Hartford has been killed in fighting in the Iraqi city of Fallujah.
Jeffery Holmes was killed on Thanksgiving Day.
"Part of you is gone," said his mother, Patti Holmes. "It can't be replaced."
The military said that two Marines were killed by insurgents Thursday while conducting house-clearing operations in Fallujah, a former-rebel stronghold.
Lt. Gen. John F. Sattler, commanding general of the 1st Marine Expeditionary Force, said the U.S. troops were ambushed Thursday by insurgents from inside a house as they entered it.
Jeffery Scott Holmes — a 2003 Hartford High School graduate — was one of those two, Patti and Scott Holmes said the Marines told them.
In addition to his parents, Jeffery Holmes is survived by a 17-year-old brother, Cory, who attends Hartford High School.
He initially wanted to join the Air Force and fly fighter jets, his parents recalled. But, at 6-feet, 2-inches, he felt he was too tall to fly the jets, so he joined the Marines instead.
Holmes had been in Iraq since June, following completion of boot camp.
"He wanted to fight for his country. He's always believed in it," his mother said. "He always said if he dies over there (in Iraq), he died doing what he wanted to do."
People who knew Holmes recalled his contagious sense of humor and easygoing spirit.
"He was a good-natured guy," said Hartford High School football coach Mike Stone, who coached him four years.
Holmes was not among his best players, he said, but he had other gifts. "He was a pretty popular kid, happy-go-lucky kid. He was one of those kids you remember."
---
Marine's death brings war home for Hartford High students
HARTFORD, Vt. — For a long moment, Cory Holmes thought he might skip the first day of school since his older brother Jeffery was killed in Iraq.
"I was just laying there in bed," he said at the end of the school day Monday. He weighed whether to go to school, where he would have to face schoolmates, or to stay at home.
In the end, his decision wasn't that hard to make.
"I chose to go because I figured that's what Jeff would have wanted," said Holmes, a 17-year-old junior at Hartford High School.
What he found, Holmes said, was the embrace of friends who told him how sorry they were to hear about his brother's death, but who didn't pester him.
"It feels good to be back, just to have all the people around," he said.
Monday was the first day of a week devoted to the memory of Lance Cpl. Jeffery Holmes, when his family and friends, teachers, teammates and advisers can consider Holmes' life and his Thanksgiving Day death at the age of 20.
Holmes was killed by insurgents when he and other soldiers entered a house in Fallujah.
His parents, Scott and Patti Holmes, took two photos, one of Holmes in his blue graduation robe and mortarboard, and one of him in his dress-blue Marine uniform. Along with his hockey jacket and football jersey and the flags of the United States, Vermont and the Marine Corps, the pictures put up in the school's lobby this week form a shrine to Holmes.
Students who stop to look can write a card or in a book that will be given to Holmes' parents at the end of the week.
"It's amazing how the community's been so supportive," Scott Holmes said.
Holmes' death was "a waste of a young life, and yet (being a Marine) was what he wanted to do," teacher Arthur Nadeau said. "Certain things have to be and that had to be. It was his place to be at the time."
U.S. troops have been battling to wrest Fallujah from hostile forces since shortly after the Nov. 2 election, but for some, Fallujah wasn't part of the known world until Holmes was killed. Kris Lyman, a junior from West Hartford, said he hadn't been aware of the offensive in Fallujah until he heard about Holmes.
"I really didn't think it would affect people around here," he said of the war in Iraq. "It definitely made it more real."
— Associated Press