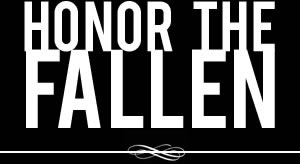 Honoring those who fought and died in Operation Enduring Freedom, Operation Iraqi Freedom and Operation New Dawn
Search Our Database
Marine Lance Cpl. Jeriad P. Jacobs
Died January 7, 2006 Serving During Operation Iraqi Freedom
---
19, of Clayton, N.C.; assigned to 2nd Battalion, 6th Marine Regiment, 2nd Marine Division, II Marine Expeditionary Force, Camp Lejeune, N.C.; killed Jan. 7 by enemy small-arms fire while conducting combat operations near Fallujah, Iraq.
---
Five Camp Lejeune Marines killed in Iraq
The Associated Press

CAMP LEJEUNE, N.C. — At least 10 members of the military with ties to North Carolina have died in Iraq since Thursday, including five Marines from Camp Lejeune who died in weekend attacks, the military has confirmed.
Three Marines from the 2nd Marine Division of the II Marine Expeditionary Force were killed Sunday by small arms fire in Fallujah, 40 miles west of Baghdad, the military said. Two other N.C.-based Marines were killed Saturday by roadside bombs, the military said.
Three Marines from Lejeune died Thursday, while another one from North Carolina who died Friday. An Army reservist from North Carolina was killed Saturday, the Pentagon said.
The Marines killed Thursday include Sgt. Adam L. Cann, 23, of Davie, Fla., who died in a suicide bomb attack on a police recruiting station in Ramadi. Stationed at Camp Pendleton, Cann was attached to the II MEF.
Cpl. Albert P. Gettings, 27, of New Castle, Pa., and Lance Cpl. Ryan S. McCurdy, 20, of Baton Rouge, La., died Thursday after being hit by enemy small-arms fire in Fallujah. Gettings was a member of 2nd Battalion, 6th Marine Regiment and McCurdy was a member of Headquarters Company, both in the 2nd Division.
Identities weren't officially released for the Marines killed this weekend because all of their relatives hadn't been notified, said Staff Sgt. Angela Mink at Camp Lejeune.
The Lejeune-based force was scheduled to begin leaving Iraq late this month or in February and be replaced by Marines from Camp Pendleton, Calif.
"The families are going to be heartbroken," Mink said.
Another dead N.C. Marine was identified as Jeriad Paul Jacobs, 19, of Clayton, where he graduated from high school, said his uncle, state Rep. Ron Sutton, D-Robeson. Jacobs was killed by small arms fire in Fallujah, Sutton said.
"He had signed up for the Marine Corps before he graduated from high school," Sutton said Monday in a telephone interview. "His stepfather was a Marine and that was his goal."
Jacobs is survived by his mother, stepfather and two sisters, Sutton said.
The North Carolina reservist who died was identified as Spc. Robert T. Johnson, 20, of Erwin, who was a member of the 805th Military Police Company in Raleigh. Johnson and another soldier died in Umm Qasr when their Humvee was hit by a civilian vehicle, the Pentagon said.
It was a grim weekend for American forces in Iraq. An Army Black Hawk helicopter went down in northern Iraq, killing all 12 Americans believed to be aboard in the deadliest crash in nearly a year.
The helicopter was flying for the Kentucky-based 101st Airborne Division, but the helicopter was from another unit that officials didn't immediately release.
With the latest military deaths, at least 2,207 U.S. service members have died since the war started in 2003, according to an Associated Press count. Military figures show 632 Marines from all bases have died in Iraq.
— Associated Press