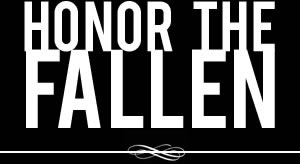 Honoring those who fought and died in Operation Enduring Freedom, Operation Iraqi Freedom and Operation New Dawn
Search Our Database
Marine Lance Cpl. Jeromy D. West
Died November 25, 2006 Serving During Operation Iraqi Freedom
---
20, of Aguanga, Calif.; assigned to the 2nd Battalion, 3rd Marine Regiment, 3rd Marine Division, III Marine Expeditionary Force, Kaneohe Bay, Hawaii; killed Nov. 25 while conducting combat operations in Anbar province, Iraq.
* * * * *
'Not a big guy, but he's tough as hell'
By William Cole
The Honolulu Advertiser
At least three Hawaii Marines have been killed by snipers in Hadithah, Iraq, since early October, reflecting an increase in the insurgent tactic in that area of western Anbar province.
Lance Cpl. Jeromy D. West, 20, became the third when he was struck Saturday while standing guard on a roof-top, his family said.
The California man was the fourth Marine with the 2nd Battalion, 3rd Marine Regiment to be killed in western Iraq in less than a week.
Three other Marines, Lance Cpl. Joshua C. Alonzo, 21; Pfc. Heath Warner, 19; and Lance Cpl. James R. Davenport, 20, died when a roadside bomb hit their Humvee Nov. 22.
West played football and baseball all four years at Hamilton High School near his hometown of Aguanga, Calif., a rural area and horse country where West was well known, said his stepfather, Ron Klopf.
West played center and middle linebacker on the varsity football team.
"He's not a big guy, but he's tough as hell, and that's where they put him, in the middle," Klopf said.
That trait carried through into his decision to join the Marine Corps at the age of 17, three months shy of his 18th birthday.
"He felt that would be the hardest (of the military services)," Klopf said. "He didn't want to take anything easy."
"We're doing OK," Klopf said. "We're real proud of him. ... When a kid that's 20 years gets killed, it affects hundreds and hundreds of people, and when you mount it up to almost 3,000 (killed in Iraq), it's like 300,000 that get affected. It's one of those things where every single death affects a lot of people."
Klopf said his stepson "did a great job" in Iraq. "He's a hero."
Hawai'i was West's first duty station. The single Marine had deployed to Afghanistan previously.
"He couldn't really talk about that on the phone. He was real respectful of the rules," the stepfather said. "(But) I said I heard it might be calming down over there, and he said, 'No, absolutely not.' " About 1,000 Hawai'i Marines are on a seven-month tour in western Iraq that began in September. Fifteen have been killed.
West and Klopf would go deep-sea fishing every time West visited California. His stepbrother, Andrew Klopf, is based at Pearl Harbor on the submarine Columbia.
West decided against college in the short term, telling his stepfather he wasn't ready for the coursework, and wanted to be in the Marines for four years before going to college and, hopefully, playing football.
"We allowed him to (join the Marines). He wanted to protect his country," Klopf said.
"We just want to make sure everybody knows what a great kid he was."