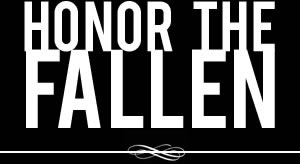 Honoring those who fought and died in Operation Enduring Freedom, Operation Iraqi Freedom and Operation New Dawn
Search Our Database
Marine Lance Cpl. Jonathan R. Spears
Died October 23, 2005 Serving During Operation Iraqi Freedom
---
21, of Molino, Fla.; assigned to the 3rd Battalion, 7th Marine Regiment, 1st Marine Division, I Marine Expeditionary Force, Twentynine Palms, Calif.; attached to 2nd Marine Division, II Marine Expeditionary Force (Forward); killed Oct. 23 by enemy small-arms fire while conducting combat operations against enemy forces in Ramadi, Iraq.
---
Marine laid to rest
By Lesley Conn
Pensacola (Fla.) News Journal
They gathered along the funeral procession route on Nov. 3, some standing silently at attention, some waving American flags.
From Cantonment to Warrington, along the 15-mile route, they stayed long after the black hearse rolled past, long after the body of Marine Cpl. Jonathan "J.R." Spears and his family and friends continued on toward Barrancas National Cemetery at Pensacola Naval Air Station, Fla.
Spears, 21, of Molino, shot to death on Oct. 23 in Iraq, was the first U.S. service member from the Pensacola area to die in the war, according to the Department of Defense.
The Rev. Glyn Lowery, pastor at Pace Assembly of God, assured the several hundred mourners gathered at Faith Chapel Funeral Home North in Cantonment that Spears was a hero not in death, but in a life Cpl. Spears pursued with purpose and compassion.
"Every time a flag flies, and every time a color guard goes by, and every time we see a uniform, we'll think of J.R., and we'll think: 'Maybe we need to do a little bit better, ' " Lowery said. "What can we do? We can make sure lives like his are forever remembered and honored."
Cpl. Spears grew up in Molino, played four years on the Tate High School football team's offensive line and graduated in 2002.
He joined the Marines a year later. He told his parents he was proud to serve in Iraq and proud to know he was helping nurture a fledgling democracy.
Rep. Jeff Miller, R-Fla., delivered the final prayer at the service.
"You have touched so many people, so many more than you ever knew," Miller said in remembering the fallen Marine.
Along the funeral route, hundreds would spend this one afternoon honoring Spears.
Joe Hodge of Milton, a retired Navy doctor who served with the Marines, kept vigil outside the funeral home from the back of a quarter horse named Riddler.
A billowing American flag was holstered to the saddle. A sign reading "Thanks troops" faced the road.
Hodge began the mounted tributes after Sept. 11, 2001, to honor those who served. Four other funerals for those killed in Iraq have taken him to Kentucky, Tennessee, Georgia and Alabama, he said.
He did not know Cpl. Spears, but it didn't matter, Hodge said. He wanted to be there to honor Cpl. Spears and all the Marines attending the funeral.
Down U.S. 29, at the intersection of Tate School Road, Barbara Fields was feeling much the same way.
She stopped her car at the intersection and pulled a small U.S. flag from her car. She had several on hand, she said, because on holidays or on the anniversary of September 11, she decorates neighborhoods with flags. And once, when troops from Milton returned from Iraq, she stood along Stewart Street to welcome them home.
Fields, a real estate agent, doesn't know anyone in the armed forces.
"The effort that these young men are giving to protect us so that we can live in our lifestyle of freedom is so important," she said. "I just felt honored that I could do some little part to show his family my appreciation."
Dozens more felt the same way.
From W Street to Fairfield Drive, along New Warrington Road and into Pensacola Naval Air Station, people stopped what they were doing to pay tribute.
Tattooed bikers stood next to gray-haired ladies. Uniformed Escambia County firefighters helped block intersections. U.S. postal workers stopped their mail trucks at corners.
At St. John the Evangelist Catholic School, schoolgirls in plaid skirts stood next to their teachers. And at the Pete Moore car dealerships on either side of New Warrington Road, salespeople and mechanics lined both sides of the road.
It was all so unexpected for the family and friends on their way to Barrancas. But it was an outpouring so very appreciated, said Mark Smith, whose son, Chris Smith, was Cpl. Spears' closest friend.
At Barrancas, the Marines kept their own vigil for their fallen comrade.
As a six-member detail escorted Cpl. Spears' flag-draped coffin from the hearse, two Marines flanked his mother, Marie Spears. She leaned on them for support, sobbing softly as they led her to her seat.
Throughout the service there, Chris Smith, a Marine lance corporal, stayed at Marie Spears' side. His eyes stared straight ahead. His back was ramrod straight, and his left arm stayed locked at his side. But as she cried quietly, his right thumb, in a gleaming white glove, caressed her left wrist.
Col. Christopher Holzworth, commanding officer of Marine Air Training Support Group 21, presented Marie Spears with the flag from her son's coffin. It came, he said, on behalf of the president, the commandant of the Marine Corps and a grateful nation.
"The support we give this Marine, we give to all Marines who have fallen," Holzworth said later. "We will always support the family of this Marine — now, 50 years from now, forever." The body of Cpl. Spears is buried in Section 25 at Barrancas, not far from his maternal grandparents. He is the first active-duty service member killed in Iraq to be buried at Barrancas, said Frank Wilimzig, a representative for the cemetery.
As a grounds crew finished its work after the burial, two women stood nearby.
One, Shannon Hoffman, 24, knew J.R. when he worked at Subway on Nine Mile Road. Later, when he was in Iraq, they sometimes e-mailed each other, she said.
She cried for him Wednesday. She remembered how much he loved his family and how much he loved being a Marine.
But she cried, too, out of fear. Another friend, she said, has just enlisted in the Marines. He leaves for boot camp on Nov. 28.
Next to her, Irene Goff of Cantonment offered assurances.
Her son, Jason, now in the Air Force in San Antonio, is scheduled to be home on leave in two days.
Her excitement makes her ache all the more for the Spears family, she said.
Her older son, Daniel Goff, went to school with J.R. at Tate.
"This is just close to home," she said of the young Marine's death. "I'm a Tater mom. We went to all the games. We watched him play. I just had to be here.'