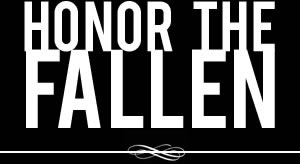 Honoring those who fought and died in Operation Enduring Freedom, Operation Iraqi Freedom and Operation New Dawn
Search Our Database
Marine Lance Cpl. Jordan D. Winkler
Died November 26, 2004 Serving During Operation Iraqi Freedom
---
19, of Tulsa, Okla.; assigned to Combat Service Support Battalion 1, Combat Service Support Group 11, 1st Force Service Support Group, I Marine Expeditionary Force, Camp Pendleton, Calif.; died Nov 26 due to a non-combat-related incident at Camp Fallujah, Iraq.
---
Oklahoma Marine dies in Iraq
Associated Press
BROKEN ARROW, Okla. — A Marine from Tulsa who had been in Iraq since September died near Camp Fallujah on Friday.
Officials with the Anti-Tank Training Company in Broken Arrow said Lance Cpl. Jordan D. Winkler died while stationed at a hospital.
The circumstances surrounding his death are still under investigation.
Winkler was a 2003 graduate of Union High School and joined the Marine Corps the same year.
The 19-year-old joined the Marines on the delayed entry program during his senior year, Scott Richardson, a family friend, said during a press conference outside the family's home Sunday.
Richardson, a former Navy recruiter, said Winkler came to him and asked his advice about military service, specifically the Marines.
"He didn't enter the military with stars in his eyes, I'll tell you that," Richardson said.
Richardson described Winkler as "proud" and said a recent letter he received from Winkler was "positive."
Richardson described Winkler as having integrity.
"He was a very quiet young man, very honest," he said.
The family, who asked for privacy, did not attend the press conference, but released a statement through Richardson.
"Jordan was a dedicated Marine who was proud to be in Iraq serving his country and doing his job as a Marine," the family said. "We will miss him more than words can say. However, we know we will see him again. Jordan Winkler was a Christian and knew that no matter what happened in his life, God was always in control."
Winkler was a wrestler while at Union High School and won the most improved award for increasing his wins by 22 percent in 2003, according to the school district's Web site.
At least 20 people with direct ties to Oklahoma have died in the Middle East since the war began in March 2003.
---
Marine killed in Iraq remembered for determination
TULSA, Okla. — Joining the Marine Corps was always a goal for Jordan Winkler, even before he was old enough to sign up.
The letter he received from the Marines when he was 15 years old is still taped to the bedroom wall in his parents' Tulsa home.
Winkler, a lance corporal, was killed in a non-combat incident Nov. 26 at Camp Fallujah. Officials are still investigating his death.
Winkler was living out his dream to be a Marine, according to family and friends who gathered for his memorial service Saturday.
"This might be a new situation for those of you who are young," Pastor Chris Smith said. "But this is not new for America.
"Many generations of young men and women have died serving our country and preserving the freedom we enjoy. Jordan has joined those proud ranks."
Winkler became a Marine through a delayed-entry program during his senior year at Union High School in 2003.
Although he encountered many obstacles during his training, he was determined.
"Jordan wasn't the type to give in," the pastor said. "He took his decision to become a Marine and the oath that went along with it very seriously."
Winkler was buried at Tulsa's Memorial Park Cemetery with military honors.
— Associated Press