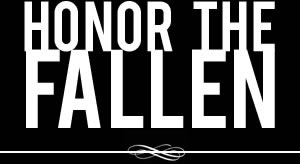 Honoring those who fought and died in Operation Enduring Freedom, Operation Iraqi Freedom and Operation New Dawn
Search Our Database
Marine Lance Cpl. Jordan L. Chrobot
Died September 26, 2009 Serving During Operation Enduring Freedom
---
24, of Frederick, Md.; assigned to 2nd Battalion, 8th Marine Regiment, 2nd Marine Division, II Marine Expeditionary Force, Camp Lejeune, N.C.; died Sept. 26 while supporting combat operations at Camp Dwyer, Afghanistan.
---
A good neighbor, a good Marine
The Associated Press
Jordan Chrobot's wedding in his grandparents' back yard was a long time coming.
"I immediately fell in love with him. I was about 11 years old," said his wife, Amber. "One day he told me he loved me, and that was it."
She spoke with him for about a half-hour before he went out on a mission, and the whole time he was "being silly and joking" as he thanked her for packages from home, said Chrobot's mother, Kandy Poole Johns. It was the last mission he'd head out for.
Chrobot, 24, of Frederick, Md., died Sept. 26 in combat in Helmand province, Afghanistan. He was assigned to Camp Lejeune, N.C. He graduated from New Life Christian School in 2003.
Friends and family said he was proud to be a Marine and help other Marines. An unnamed neighbor said Chrobot came home from a deployment before he did and spent extra time helping the neighbor's wife do chores around the house.
Justin Coffey, a friend from New Life, recalled the last time he saw Chrobot before he deployed to Afghanistan.
"He opened the trunk and pulled out his helmet and just said, 'Look at my helmet.' He was just so proud to be a Marine," Coffey said.
He is also survived by his stepfather; his father and stepmother; three siblings; and numerous other relatives.