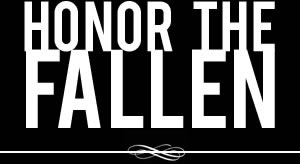 Honoring those who fought and died in Operation Enduring Freedom, Operation Iraqi Freedom and Operation New Dawn
Search Our Database
Marine Lance Cpl. Jose Gutierrez
Died March 21, 2003 Serving During Operation Iraqi Freedom
---
22, of Los Angeles; assigned to the 2nd Battalion, 1st Marine Regiment, 1st Marine Division, Camp Pendleton, Calif.; killed in action in Southern Iraq.
---
Guatemala native put off college to join Marines
By Martin Kasindorf
USA Today
LOS ANGELES — One of the first U.S. servicemen killed in combat in Iraq was not a citizen of the country for which he sacrificed his life.
Lance Cpl. Jose Gutierrez, 22, a rifleman with the Marines, died in a firefight March 21 near Umm Qasr.
Born in Guatemala, Gutierrez held permanent U.S. resident status, which he obtained in 1999.
At 14, with his parents dead, Gutierrez followed the path of 700,000 of his countrymen to California. He made the 2,000-mile journey from his Guatemala City neighborhood without entry papers. He hopped 14 freight trains to get through Mexico. U.S. immigration authorities detained him.
Fernando Castillo, Guatemala's consul general in Los Angeles, says the United States doesn't deport Guatemalan minors who arrive without family. Gutierrez was made a ward of Los Angeles Juvenile Court. He was placed in a series of group homes and foster families. He learned English and finished high school.
When he reached 18, he got residency documents, Castillo said.
Marcelo Mosquera, a machinist from Ecuador, and his wife, Nora, were the last couple that sheltered the lanky teenager. They cared for two younger foster children, as well, at their home in suburban Lomita, said Hector Tobar, a family friend.
Neighbors told the Los Angeles Times that Gutierrez acted as the big brother, taking the younger kids to the nearby McDonald's.
Tobar said Gutierrez talked of becoming an architect but put college plans on hold to join the Marine Corps a year ago. Jackie Baker, the Mosqueras' adult daughter, told Spanish-language KVEA-TV here that Gutierrez "wanted to give the United States what the United States gave to him. He came with nothing. This country gave him everything."
The U.S. Embassy notified Gutierrez's older sister, his only surviving relative, of his death. He will be buried in Guatemala at her request, Castillo said.
_ The Associated Press contributed to this report
* * * * *
Guatemalan family remembers fallen son
GUATEMALA CITY — When Engracia Sirin Gutierrez heard the pounding at the front door, she knew it had to be bad news.
It was 2:30 a.m. Saturday, March 22, and a group of six officials, including John Hamilton, the U.S. ambassador to Guatemala, had arrived to tell her that her brother had been killed in the fighting in Iraq.
On Friday, Marine Lance Cpl. Jose Gutierrez, 22, became one of the first combat casualties of the war, killed in battle around the port city of Umm Qasr.
"It was difficult to believe," Sirin said March 25. "I thought it was a mistake."
Sirin said her brother left Guatemala at 11 and traveled by train alone across Mexico, looking for a better life in the United States. He found a foster family in Lomita, Calif., where he went to high school. In September, Gutierrez became a rifleman with the Marines.
"Be proud of me because I'm going to be a soldier," Sirin remembers her brother telling her when he joined up.
Sirin said the last time she spoke to her brother was by telephone on New Year's Eve. "He told me, 'Sister, take care of yourself because I'm going to war,"' she said.
On a simple wooden chest of drawers in her four-room home, a single candle shed light on photos of her brother in uniform.
In California, an American flag hung at half-staff outside the home of Gutierrez's foster family. The front porch was lined with pots of geraniums, each with a flag and a sign that read "United We Stand."
His foster mother, Nora Mosquera, said Gutierrez never forgot the sister he left behind in Guatemala and always hoped to bring her to the United States.
His body will be returned to Guatemala for burial in his homeland.
"This is his country," Sirin said. "Yes, he left, but he did so because he had to."
Sirin, 32, said her parents were killed when she and her brother were very young. Both siblings quit primary school to go work and Gutierrez landed a job at a steel factory. The last time she saw him was on the day he left for the United States 11 years ago.
After he settled in California, he began to call her every week and eventually sent gifts, money and pictures of himself back to her, Sirin said.
Sirin said her brother had dreamed of becoming an architect or playing soccer for a popular Guatemalan team.
"He was sweet, respectful and was everybody's friend," Sirin said.
— Sergio DeLeon, Associated Press