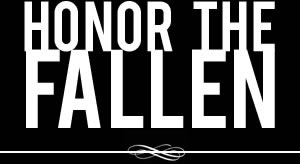 Honoring those who fought and died in Operation Enduring Freedom, Operation Iraqi Freedom and Operation New Dawn
Search Our Database
Marine Lance Cpl. Joshua E. Lucero
Died November 27, 2004 Serving During Operation Iraqi Freedom
---
19, of Tucson, Ariz.; assigned to 2nd Combat Engineer Battalion, 2nd Marine Division, II Marine Expeditionary Force, Camp Lejeune, N.C.; killed Nov. 27 by enemy action in Anbar province, Iraq.
---
Marine from Tucson killed in Iraq
Associated Press
TUCSON, Ariz. — A 19-year-old Marine from Tucson has been killed in Iraq.
Lance Cpl. Joshua Lucero was killed Saturday by enemy activity in Anbar province, west of Baghdad, the U.S. Defense Department announced Monday.
Lucero was a member of the 2nd Combat Engineer Battalion, 2nd Marine Division, 2nd Marine Expeditionary Force, based at Camp Lejeune, N.C.
Lucero's family was still trying to cope with news of his death and declined to talk to reporters on Monday, said Capt. Kevin Bright, a Tucson Marine Corps spokesman.
Lucero was a 2003 graduate of Sunnyside High School.
Monique Soria, spokeswoman for the Sunnyside Unified School District, said the death of one of the district's graduates is among the harsh realities of war.
"It brings it closer to home for everyone at the school," Soria said. "We feel very sorry for his family and for the sad loss of life."
At least 1,254 members of the military have died since the beginning of the Iraq war in March 2003, according to Defense Department statistics.
---
Marine killed in Iraq cared more about others, parents say
TUCSON, Ariz. — Joshua Lucero spoke to his parents on the day before Thanksgiving from an abandoned school near Mosul, Iraq.
"He said he was having a good day," Tina Lucero said her son, a Marine lance corporal, told her. "He said Mom, I'm sorry I wasn't honest with you, I've been in Fallujah all this time."
Three days later, Joshua Lucero, 19, assigned to the 2nd Combat Engineer Battalion, 2nd Marine Division, II Marine Expeditionary Force, was killed in an explosion in Anbar province west of Baghdad.
His parents' home here is filled with pictures and photos of Joshua, and flags and bunting; his dress uniform and spit-shined shoes lay on their bed, covered with other photos.
Flags lined trees on the Luceros' South Side street because neighbors "wanted us to know that our son was the neighborhood hero, too — not just the hero of America," said his father Michael, a minister.
Joshua, the oldest of seven children, had not mentioned Fallujah to his mother previously because he did not want to worry her.
But he had confided to his father that he was the first Marine to set foot in Fallujah when the American-led assault to take the city back from insurgents began Nov. 8.
Tina Lucero said her son told him, "'I've been there all this time. I'm really tired. I'm really dirty.' But through it all he was laughing. That was the happiest phone call I've got from him, where he was just laughing and giggling and making jokes."
He told his mother he was hungry and asked, "'Did you make Thanksgiving dinner for us?...You better have made it for my brothers and my sisters. Tell them it's on me this year."'
Joshua's parents both said their son typically worried more about those around him, and family members, than about himself. He asked about "the kids" — his younger brothers and sisters — and about his fianc©e, Tasha Lepes, and their 16-month-old son Joey Jordan. "He had no concern about himself, just for everyone else," his mother said.
But Tina Lucero said Joshua described his surroundings. "'It's another world. The people are awful, they're mean, they're full of hate, but we're trying to teach them not to hate. But they're fighting us so bad,"' he said.
Michael Lucero, holding a picture of Joshua as a small boy in camouflage clothing, said his son had wanted to be a soldier since childhood, and was 12 when he first said he wanted to be a Marine.
Lucero, his father and brother had served in the Army, but Joshua "said that we were all girly-men. He wanted to join the Marines Corps."
Though slight of build at 5-foot-2, Joshua compensated by lifting weights and working out with a punching bag in high school.
Lucero said he had been reluctant to support his son's delayed-entry enrollment in the Marine Corps his senior year at Sunnyside High School, hoping his son would go to technical school instead.
Joshua held two jobs in high school, including at a local video store which has established a memorial fund.
He went to boot camp within a month of graduation in May 2003, and his father said when he first saw Joshua in uniform, he knew his son "had found what he wanted to do, because he had a great big huge smile on his face."
"I'm proud of my son. I'm proud of him because he did what he believed in," Michael Lucero said.
Joshua arrived June 26 in Iraq, and told his mother just before Thanksgiving that he had a plane ticket to return home in mid-January.
"'We're getting married, so I have a lot of celebrating to do,"' she recalled him saying.
Lucero said he wants his son to be remembered for being a Marine because that's what he loved, but also that "under his uniform he was a human being, and he did what he did because he cared. He cared more about everybody else than he did about himself."
— Associated Press