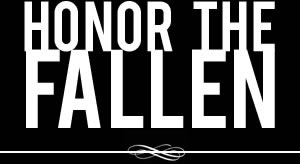 Honoring those who fought and died in Operation Enduring Freedom, Operation Iraqi Freedom and Operation New Dawn
Search Our Database
Marine Lance Cpl. Joshua L. Torrence
Died March 14, 2005 Serving During Operation Iraqi Freedom
---
20, of Lexington, S.C.; assigned to 2nd Assault Amphibian Battalion, 2nd Marine Division, II Marine Expeditionary Force, Camp Lejeune, N.C.; died March 14 of wounds sustained in enemy action in Anbar province, Iraq.
---
S.C. Marine dies in Iraq
Associated Press
COLUMBIA, S.C. — A 20-year-old Marine from Lexington has been killed in Iraq, the Defense Department said Tuesday.
Lance Cpl. Joshua L. Torrence was killed in Iraq on Monday while fighting in Anbar province, the Defense Department said. Torrence was a crewman on an amphibious assault vehicle, a lightweight tank that can go under water, said Lt. Barry Edwards, a spokesman for the 2nd Marine Division.
Torrence was a leader who lived life with a purpose, his former high school football coach Mark Cagle said.
"He is a wonderful young man who exemplifies all that's good about family, our country, God," said Cagle, who coaches at White Knoll High School. "I can't say enough good things about him."
Torrence graduated from White Knoll in 2003 and joined the Marines in January 2004.
Torrence played on the first-ever White Knoll football team in 2000. He was a leader on and off the field, and always made sure to visit when he was home on leave, Cagle said.
"We were looking forward to seeing him," he said. "He was supposed to have a leave in April."
Cagle said Torrence was proud to serve in the Marines.
"He felt there was a purpose for him being there," Cagle said. "I've got an 11-year-old son that thought Josh was unbelievable. ... If my son Steven grows up to be like Josh Torrence, I'd be unbelievably proud of him."
---
Lexington Marine is laid to rest
LEXINGTON, S.C. — While a military jeep towed Lance Cpl. Joshua Torrence's casket into the cemetery, a half-dozen soldiers dress in Civil War uniforms escorted him to his final resting place.
Torrence, who loved being a Civil War re-enactor and dreamed of serving in the military, was buried Thursday. A member of the 2nd Assault Amphibian Battalion, the 20-year-old Marine was killed March 14 in combat in western Iraq's Anbar province.
The old mixed with the new throughout the ceremony. A platoon of re-enactors and U.S. Marines fired successive volleys in their young comrade's honor, while Torrence's father dressed in a Civil War-era U.S. officer uniform to honor his son. The two had participated in re-enactments of the war for the past decade.
The ceremony began with re-enactors from the 3rd South Carolina Volunteer Infantry slowly marching the coffin into the church. It ended with a Marine presenting Torrence's mother with the U.S. flag that had been draped over her son's casket.
"He went to serve and to sacrifice in the cause of freedom," the Rev. Bill Green said. "He knew the risks. He understood his decisions. He had the support of his family."
Torrence had written to a friend to describe his joy at being a Marine, Green said. "For those who fight for it, freedom has a special flavor those protected will never know," he wrote.
Torrence also made his mark on the football field as an offensive lineman and highlights of his games were shown at his funeral. Several White Knoll High School teammates wore their football jerseys even though most of them graduated with Torrence in 2003.
Torrence is the second member of the military from Lexington to die in Iraq. Army Reserve Pfc. Thomas Caughman, also 20, died when his armored vehicle was ambushed June 9, 2004, near Baghdad.
Thirty-one soldiers from South Carolina have died since the war with Iraq began two years ago.
— Associated Press