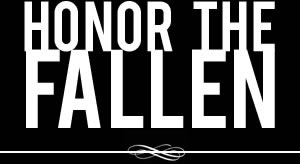 Honoring those who fought and died in Operation Enduring Freedom, Operation Iraqi Freedom and Operation New Dawn
Search Our Database
Marine Lance Cpl. Juan Lopez-Castaneda
Died August 14, 2008 Serving During Operation Enduring Freedom
---
19, of Mesa, Ariz.; assigned to the 2nd Battalion, 7th Marine Regiment, 1st Marine Division, I Marine Expeditionary Force, Twentynine Palms, Calif.; died Aug. 14 while supporting combat operations in Sangin, Afghanistan. Also killed was Cpl. Anthony G. Mihalo.
---
Slain Marine just wanted to stay alive
By Jim Walsh
The Arizona Republic
A 19-year-old Mesa Marine had a simple but essential goal for this year: to stay alive.
But Lance Cpl. Juan Lopez-Castaneda, described by a priest as "a warrior" and "a free spirit," died Thursday with two other Marines while supporting combat operations in Helmand province in Afghanistan.
Lopez-Castaneda, who was born in Mexico but grew up in Mesa, was the 12th Mesa resident to die in Operation Enduring Freedom and the 123rd Arizonan killed in Iraq and Afghanistan since the war began, according to a listing compiled by azcentral.com.
"He was a very honest guy, strong in his decisions and very proud serving in the Marines," the Rev. Kilian McCaffrey of Queen of Peace Catholic Church in Mesa said of Lopez-Castaneda. "He died doing what he believed in: fighting for freedom. He will be rewarded."
Lopez-Castaneda's simple wish was listed on his MySpace profile. One relative, identified only as Sandra, reacted with shock and sadness in a message she posted.
"Hopefully, it's just a mistake. If not, Juan Pedro RIP. We all love you. You are one of my favorite cousins," she wrote. "I will pray that God takes you with him."
Lopez-Castaneda wrote on his site that he was born in Zacatecas, Mexico, but McCaffrey said family members told him the Marine was a U.S citizen. Lopez-Castaneda received his first Holy Communion and was confirmed at Queen of Peace Church, the priest said.
He said the fallen Marine would be remembered at a rosary service at 8:30 Wednesday night at Queen of Heaven Cemetery, 1500 E. Baseline Road, Mesa. A funeral Mass is scheduled for 10 a.m. Thursday at Queen of Peace Church, 141 N. Macdonald.
The Department of Defense released few details about the deaths of Lopez-Castaneda; Cpl. Anthony Mihalo, 23, of Naperville, Ill.; and Lance Cpl. Jacob J. Toves, 27, of Grover Beach, Calif. Lt. Curtis Williamson, a Marine spokesman, said a "battle-damage assessment" is under way and Marine policy restricts information about deaths to protect other service members.
He said Lopez-Castaneda was a rifleman who joined the Marine Corps on June 4, 2007. He was on his first deployment and received the Purple Heart, Combat Action Ribbon, Sea Service Deployment Ribbon, Afghanistan Campaign Medal, Global War on Terrorism Service Medal and the National Defense Service Medal.
Lopez-Castaneda was assigned to the 2nd Battalion, 7th Marine Regiment, 1st Marine Division, 1 Marine Expeditionary Force, based at Twentynine Palms, Calif.