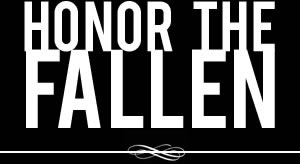 Honoring those who fought and died in Operation Enduring Freedom, Operation Iraqi Freedom and Operation New Dawn
Search Our Database
Marine Lance Cpl. Justin D. Reppuhn
Died November 10, 2004 Serving During Operation Iraqi Freedom
---
20, of Hemlock, Mich.; assigned to 3rd Light Armored Reconnaissance Battalion, 1st Marine Division, I Marine Expeditionary Force, Camp Pendleton, Calif.; killed Nov. 10 by enemy action in Anbar province, Iraq.
---
Michigan Marine killed in Iraq
Associated Press
DETROIT — A young Marine from Saginaw County has been killed in Iraq.
Family members of Lance Cpl. Justin D. Reppuhn, 20, of Hemlock, were notified of his death Thursday morning.
The Defense Department had not released any information on his death as of Thursday night.
Reppuhn's family said he was serving with the 3rd Light Armored Reconnaissance Battalion, 1st Marine Division, in Iraq's Anbar province.
He was assigned to motor transport duties and was killed this week while fighting in Fallujah, they told The Saginaw News.
"He wanted to do what he's doing," said his father, Dan Reppuhn. "He wanted to fight for freedom. He wanted to fight for his country."
Reppuhn, known as J.D., joined the Marine Corps shortly after graduating last year from Hemlock High School. He shipped out to Iraq earlier this fall.
Students at Hemlock High School were holding a Veterans Day candlelight vigil when they learned of Reppuhn's death.
"This took a weird twist all of a sudden this morning," Principal Rudy Godefroidt said of a cafeteria display that included military photos of students' relatives.
About 8 a.m., students read the names of family members who served in the military. Nobody mentioned Reppuhn. Shortly after word reached the students, someone added to the display a photo of the popular former student in Marine garb. On it was written "1984-2004."
Godefroidt offered Reppuhn's family use of the high school's gym for a memorial service.
"We wanted to be proud when he came home," Dan Reppuhn said. "We were proud when he left and I want to be proud when he comes home."