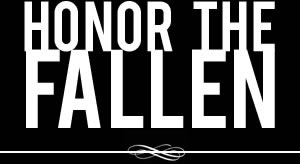 Honoring those who fought and died in Operation Enduring Freedom, Operation Iraqi Freedom and Operation New Dawn
Search Our Database
Marine Lance Cpl. Justin J. Swanson
Died November 10, 2009 Serving During Operation Enduring Freedom
---
21, of Anaheim, Calif.; assigned to 1st Battalion, 5th Marine Regiment, 1st Marine Division, I Marine Expeditionary Force, Camp Pendleton, Calif.; died Nov. 10 in Nawa, Afghanistan, from injuries sustained when an improvised explosive device detonated.
---
'A great big brother, a great son, a great friend'
The Associated Press
Justin Swanson's seven-month deployment was set to end within weeks, and he had expected to be home in California with his family for Christmas.
Instead, a funeral was held for him before Thanksgiving.
The 21-year-old Marine was "full of love for his family and home and dedicated to the protection of others," said Lt. Col. William McCollough, commander of Swanson's Camp Pendleton-based 1st Battalion, 5th Regiment.
Swanson, of Anaheim, Calif., was killed Nov. 10 in Helmand province, Afghanistan, when a bomb exploded beneath the Humvee he was driving.
At a memorial service in Afghanistan, McCollough thought of his own young sons, saying he hoped they would show as much "courage and resolve" as Swanson did.
Swanson played on the Buena Park High football team and graduated in 2006 — the same year he enlisted.
He served one tour in Iraq, then volunteered to go to Afghanistan.
"He was a great big brother, a great son, a great friend," said Scott Hessenaur, Swanson's stepfather for nine years. "There were many times when I was down and he'd just come up and sit next to me, put his arm around me and tell me it's OK. Many times, he saved my sanity."
Swanson also is survived by his father, Les Swanson; his mother, Mary Hargrove; and a sister, Kayla Kirkpatrick.