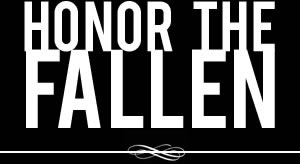 Honoring those who fought and died in Operation Enduring Freedom, Operation Iraqi Freedom and Operation New Dawn
Search Our Database
Marine Lance Cpl. Justin T. Hunt
Died July 6, 2004 Serving During Operation Iraqi Freedom
---
22, of Riverside, Calif.; assigned to 2nd Light Armored Reconnaissance Battalion, 2nd Marine Division, II Marine Expeditionary Force, Camp Lejeune, N.C.; died July 6 from enemy action in Anbar province, Iraq.
---
Marine killed in Iraq lost 150 lbs. to enlist
By Ben Fox
Associated Press
WILDOMAR, Calif. — When Justin Hunt first tried to join the Marine Corps, the recruiters didn't have a scale that could weigh him.
So they simply estimated that he was more than 150 pounds above the maximum limit to join the service.
Hunt, a hulking athlete then two years out of high school, didn't let that stop him. He worked out hard, changed his diet and shed the pounds so he could enlist.
Now his family is trying to hold on to the memories of that hard-charging year as they grieve for the 22-year-old lance corporal who was killed in an explosion Tuesday in western Iraq.
"I want everybody to know what a great guy he was," his mother, Debbie, said as friends and relatives comforted her at the family home in Wildomar, a community about 75 miles east of Los Angeles.
Amid preparations for a military funeral, the Marine's family shared letters, photos and memories of a young man who embraced military life.
"He loved being on a team, fighting for a goal," his mother said. "That was his personality."
When he first approached a recruiter in 2002, Hunt was large but not completely out of shape. A dozen trophies in the living room attest to his high school accomplishments in baseball, wrestling and football.
Still, he wasn't Marine-fit. The recruiters estimated that the 6-footer weighed as much as 390 pounds, though they couldn't be sure because the scale only went up to 350.
"The recruiters were pretty taken aback by how big I was," he said in a 2003 interview with The Chevron, a newspaper that serves the Marine Corps Recruit Depot in San Diego. "But they were still willing to work with me to help me do what I had to do to become a Marine."
That involved a lot of early morning runs through his semi-rural community in Riverside County, sometimes accompanied by a recruiter, Staff Sgt. Zach Delellis, family members said.
"Any time he would get down and feeling like he might not want to do it, that recruiter was down here getting him out of bed," recalls his father, Tom.
With a diet high in proteins, low in carbohydrates and as little junk food as possible, he got down to 207 pounds, just two pounds below the maximum allowed for his height. During boot camp in San Diego, he lost another 30 pounds and began telling his family that he wanted to be a drill instructor.
Letters home from his base at Camp Lejeune, N.C., and the Middle East were filled with gung-ho descriptions of military life and some bravado. "Nothing will happen to me because I got my 'Jesus hellfire' around me," he wrote from Iraq.
His father smiled at the sentence. "He tried to project a tough-guy image but deep down he was a softy," he said. His mother agreed, noting his fondness for small dogs, especially Chihuahuas.
In another letter, Hunt mentioned re-enlisting in the Marine Corps reserve, going to college and becoming an FBI agent. He talked about getting serious with Kerry Murphy, a woman he met while stationed at Camp Lejeune.
"I love the Marines, but I don't want all the deployments to ruin the relationship that Kerry and I have," he wrote.
The couple began dating in January and were preparing to meet each other's parents. "He just had all these plans that he wanted to do with his life," Murphy said.
The Marine's parent's learned about Hunt's death from their eldest son, who is in the Navy and deployed to the Middle East. He is accompanying his brother's body home.
Debbie supports the military action in Iraq but when another son, 19-year-old Travis, mentioned that he was considering joining the Army Reserve, she asked him to drop the idea.
"I understand why we're there, but I think I've given them enough," she said, her voice breaking. "I don't think we have to do anymore personally. I don't want to take a chance and have another one of my sons over there."