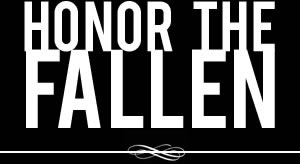 Honoring those who fought and died in Operation Enduring Freedom, Operation Iraqi Freedom and Operation New Dawn
Search Our Database
Marine Lance Cpl. Juston T. Thacker
Died June 24, 2004 Serving During Operation Enduring Freedom
---
21, of Bluefield, W.Va.; assigned to 3rd Battalion, 6th Marine Regiment, 2nd Marine Division, Camp Lejeune, N.C.; killed June 24 by hostile fire near Bari Khout, Afghanistan.
* * * * *
W. Va. Marine killed in Afghanistan
Associated Press
PRINCETON, W.Va. — A Marine from Princeton who was motivated to join the military because of the Sept. 11 terrorist attacks was killed in Afghanistan this week, according to his family.
Lance Cpl. Juston Thacker was killed in an ambush Thursday near the Pakistan border, his uncle, Kenneth Meadows, said Friday. He was shot in the chest and abdomen while returning to camp with a border patrol, Meadows said.
Meadows did not know Thacker's unit number but said he was based at Camp Lejeune, N.C. Thacker had served two years in the Marine Corps and had spent much of that time in Afghanistan. He was serving his second tour of duty.
"He was a very kind and loving young man," Meadows said. "He considered it a privilege and an honor to serve his country and be a Marine. And he did it for us — for freedom — for all of us."
"He was in college when 9/11 hit and he dropped out to join," said Meadows. "He was planning on going back to school when he got out. He wanted to go into wildlife management."
Meadows said his nephew also planned to get married after getting out of the military. He had recently gotten engaged.
Thacker was a 2001 graduate of Princeton Senior High School, where he played football.
Coach Ted Spadaro called Thacker a "hard worker."
"Everything we asked of him, he tried to accomplish, and he did it with pride and hard work," Spadaro said. "I wish we had more kids like Juston."
Kathy Fredeking, a guidance counselor at the school, said Thacker is the first student she's known to be killed in the line of duty.
"I was looking through the 2001 yearbook, and I noticed that his motto was 'Life is short. Live long and hard.' I thought that was very prophetic," she said.
"You know, you talk about great kids and you often wonder who they are. But when you meet them, you know that you're meeting a great kid. Juston was one of them."
The Department of Defense had not posted information about Thacker's death as of Friday evening, and a call to the Marine Corps public affairs line was not answered.
The military did announce that two Marines were killed and another wounded in an attack in eastern Afghanistan late Thursday. The names of the Marines and other details were not released.
The deaths brought to at least 92 the number of American troops killed in or around Afghanistan since the start of the campaign that ousted the Taliban in late 2001.
* * * * *
W. Va. town mourns Marine killed in Afghanistan
PRINCETON, W.Va. — A Marine from Princeton who was killed in an ambush in Afghanistan was remembered as a caring, fun-loving man who loved his family and his country.
Several hundred people gathered Saturday at Johnstons Chapel Baptist Church for a funeral service for Lance Cpl. Juston Tyler Thacker, 21. Hundreds more stood in yards or along the road, waving flags, signs and yellow ribbons as the funeral procession passed.
Inside the church, a large screen displayed pictures and tributes to Thacker.
The Defense Department said Thacker and Pfc. Daniel B. McClenney, 19, of Shelbyville, Tenn., were shot June 24 near Bari Khout as troops were returning to camp on foot from border patrol.
Both were assigned to the 3rd Battalion, 6th Marine Regiment, 2nd Marine Division, based at Camp Lejeune, N.C., the Defense Department said.
Thacker left his studies at Bluefield State College to enlist in the Marine Corps after the Sept. 11 terrorist attacks.
"He believed that people all over the world needed to have the ability to be free just as we are free," the Rev. Charles Drake said.
"He gave his life so that we might be free ... some people say our soldiers don't really give their lives ... Juston freely gave his life."
— Associated Press