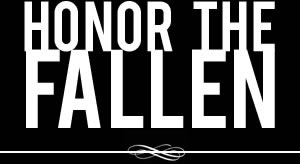 Honoring those who fought and died in Operation Enduring Freedom, Operation Iraqi Freedom and Operation New Dawn
Search Our Database
Marine Lance Cpl. Kenneth E. Cochran
Died January 15, 2012 Serving During Operation Enduring Freedom
---
20, of Wilder, Idaho
;
assigned to 9th Engineer Support Battalion, 3rd Marine Logistics Group, III Marine Expeditionary Force, Okinawa, Japan;
died Jan. 15 in Helmand province, Afghanistan, while conducting combat operations.
---
Pendleton, Okinawa Marines die in Afghanistan
Staff report
Two Marines were killed Sunday in Afghanistan, according to the Defense Department.
Cpl. Jon-Luke Bateman and Lance Cpl. Kenneth E. Cochran died in combat in Helmand province, Pentagon officials said in a news release issued Tuesday. It's not immediately clear if their deaths are related.
Bateman, 22, of Tulsa, Okla., was assigned to 2nd Battalion, 4th Marines, out of Camp Pendleton, Calif. An infantryman, he was on his first combat deployment.
Cochran, 20, of Wilder, Idaho, was assigned to 9th Engineer Support Battalion, 3rd Marine Logistics Group, out of Okinawa, Japan. He was a water support technician.
Marines with 2/4 have been operating in the southern part of Musa Qala, according Lt. Col. Bill Vivian, the battalion's commander, who posted a message Saturday on the unit's Facebook page.
Earlier this month they launched Operation Double Check, aimed at booting Taliban fighters from the area, which he referred to as "contested terrain."
The enemy, he said in his message, "doesn't want to let it go."
Vivian said 2/4 is scheduled to be replaced in March by Camp Pendleton's 2nd Battalion, 5th Marines. Ninth ESB has been in theater only since late-November.
---
Marine remembered for 'bubbly personality'
The Associated Press
BOISE, Idaho — The family of an Idaho Marine killed during combat in Afghanistan says he and his "bubbly personality" will be greatly missed by those who knew him.
The Department of Defense confirmed 20-year-old Lance Cpl. Kenneth Cochran, of Wilder, died Sunday in Helmand province. He was killed during combat operations along with 22-year-old Cpl. Jon-Luke Bateman, of Tulsa, Okla.
Military officials didn't detail how the Marines died.
Cochran's family issued a statement Tuesday, saying he is survived by his father George Cochran, a former Marine, and his mother, Army Capt. Julia Cochran. He also had two sisters and a brother.
Cochran graduated from Parma High School in 2010.
He was assigned to the 9th Engineer Support Battalion, 3rd Marine Logistics Group, III Marine Expeditionary Force in Okinawa, Japan.
---
'He was a very special guy'
By Kathleen Kreller
(Boise) Idaho Statesman via AP
BOISE, Idaho — Lance Cpl. Kenneth Cochran dreamed of "going to the top" in his military career; to inspire people.
Mostly, though, Cochran, of Wilder, believed in friendship, said his sister Michael Cochran, 19.
Kenneth Cochran, 20, was one of two Marines who died Jan. 15 while supporting Operation Enduring Freedom in Afghanistan. The incident is under investigation.
Cochran is at least the 61st Idahoan to die since the U.S. launched military actions after Sept. 11, 2001.
He was assigned to 9th Engineer Support Battalion, 3rd Marine Logistics Group, III Marine Expeditionary Force, out of Okinawa, Japan.
"People would describe him as compassionate, which is why so many people were surprised when he became a Marine," said Michael Cochran. "He was big, and it was his dream."
And he had the example of both his parents and sister, who serve or have served in the armed forces. His father, George Cochran, is a former Marine. His mother is Julia Cochran, an Army captain.
"He grew up hearing stories about my dad," Cochran said. "Kenny's dream was to become a Marine."
Kenneth Cochran's body was returned to Idaho on Jan. 28. He was met by his family, and a group of fellow Marines.
They encircled his casket, pausing for a prayer and a moment of reflection.
Those gathered on the tarmac at Boise's Gowen Field remained silent while Cochran's body was handed over to his family.
Earlier in the day his younger sister paused to remember her brother.
"He was an old man trapped in a young man's body," Michael Cochran said.
She remembered her brother wowing his elementary school classmates with a little robot he had constructed with his dad.
That experience, of welding and crafting, helped lead him to his career as a "utilities guy" for the Marines, Michael Cochran said.
Even with his love for the Marine Corps and his comrades, his family always came first.
They would often chat and keep in touch on Skype and over the internet while he was deployed.
For a time, he got to serve in the same area with his older sister Army Spc. Joyce Cochran, a combat medic.
Michael Cochran recalled a time when the two of them — just a year apart in age — were having a raucous fight, as siblings do.
"It wasn't 20 minutes later he came over and said 'I love you. Sorry,' " Michael Cochran said. "He was a very special guy and he will be remembered."