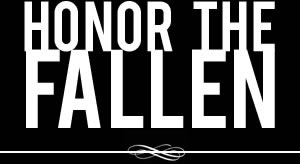 Honoring those who fought and died in Operation Enduring Freedom, Operation Iraqi Freedom and Operation New Dawn
Search Our Database
Marine Lance Cpl. Kevin E. Oratowski
Died August 18, 2010 Serving During Operation Enduring Freedom
---
23, of Wheaton, Ill.; assigned to 1st Light Armored Reconnaissance Battalion, 1st Marine Division, I Marine Expeditionary Force, Camp Pendleton, Calif.; died Aug. 18 while supporting combat operations in Helmand province, Afghanistan.
---
Calif. honors fallen Pendleton-based Marines
The Associated Press
CHICAGO — Two suburban Chicago Marines killed recently in Afghanistan were honored in California.
Lance Cpl. Kevin Oratowski, 23, of Wheaton died Aug. 18 when an improvised explosive device when off. Military officials say the 2005 Glenbard South High School graduate was a light armored vehicle crewman.
Cpl. Christopher J. Boyd, 22, of Palatine died Aug. 19 while supporting combat operations in Helmand province. He was a 2006 graduate of Palatine High School.
Both were honored in California because of their ties to Camp Pendleton.
Flags at the California capitol were at half-staff through Aug. 22 for Oratowski. Flags at the state Capitol were flown at half-staff for 72 hours in honor of Boyd starting Aug. 23.
---
Marine Lance Cpl. Kevin E. Oratowski
The Associated Press
Kevin Oratowski was a competitor, whether he was playing video games with his younger brother or striving to be the best in his work as a Marine.
"He sometimes was a slow starter, but a very strong finisher," said Terri Hanrahan, the principal at Illinois' Glenbard South High School, where Oratowski graduated in 2005. "When he put his mind to something, literally there wasn't anything he couldn't accomplish."
Oratowski, 23, of Wheaton, Ill., was killed by a roadside bomb Aug. 18 in Helmand province during his first combat deployment. He enlisted in 2008 and was assigned to Camp Pendleton.
At Glenbard South, he had developed from a quiet freshman into a magnetic, engaging leader by the time he graduated, teacher Pam Neuner said.
He also was patient, even when it came to his tag-along brother, Michael.
"I was the annoying little brother but he never complained about me being there," Michael Oratowski said.
The soldier, who volunteered at a local nursing home, had a "huge personality" but was polite and courteous, friends and neighbors said.
Survivors include his parents, Stephen and Mary, and sister, Carrie.