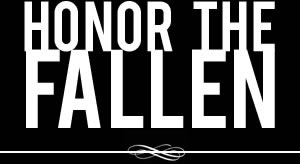 Honoring those who fought and died in Operation Enduring Freedom, Operation Iraqi Freedom and Operation New Dawn
Search Our Database
Marine Lance Cpl. Kevin M. Cornelius
Died August 7, 2010 Serving During Operation Enduring Freedom
---
20, of Ashtabula, Ohio; assigned to 1st Battalion, 2nd Marine Regiment, 2nd Marine Division, II Marine Expeditionary Force, Camp Lejeune, N.C.; died Aug. 7 in Helmand province, Afghanistan, while supporting combat operations.
---
Prisoner gained access to Marines' weapons
Staff and wire reports
Two Marines were killed during an attempted prisoner escape in southern Afghanistan.
NATO officials said that the Marines died while trying to subdue a prisoner Aug. 7 who had escaped from a room where he was observing prayers. The prisoner acquired a rifle, and then shot at Afghan and coalition forces.
The Defense Department announced late Aug. 9 that two North Carolina-based Marines were killed Saturday in Afghanistan's Helmand province, although Marine officials were unable to confirm they were involved in the attempted escape. They are:
* Lance Cpl. Kevin M. Cornelius, 20, of Ashtabula, Ohio.
* Pfc. Vincent E. Gammone III, 19, of Christiana, Tenn.
Both men were assigned to Camp Lejeune's 1st Battalion, 2nd Marines, according to a DoD news release.
---
Escaped detainee was under Afghan control
By Dan Lamothe
Staff writer
A detainee who killed two Marines on Aug. 7 escaped from a room at an Afghan-controlled detention center and obtained a rifle before opening fire on Marines and Afghan security forces who gave chase, a Marine spokesman said.
The incident occurred at Forward Operating Base Musa Qala District Center. Marines based there with 1st Battalion, 2nd Marines, out of Camp Lejeune, N.C., responded to capture the fleeing detainee, said 1st Lt. Joshua Benson, a Marine spokesman in Afghanistan.
The detainee opened fire on U.S. and Afghan forces, killing two Marines and a contractor, and wounding four more Marines and an Afghan National Police officer, Benson said. The detainee was then killed by small-arms fire.
The incident occurred about 6 p.m. in Musa Qala, a district of about 20,000 people in northern Helmand province. The battalion has been there for months, after deploying in March to solidify security in the area, which had been patrolled by British troops in recent years.
The Defense Department announced Aug. 9 that two Marines with 1/2 were killed Aug. 7. They are Lance Cpl. Kevin Cornelius, 20, and Pfc. Vincent Gammone, 19. Cornelius enlisted out of Ashtabula, Ohio, while Gammone joined the Corps out of Christiana, Tenn. The identity of the slain contractor was not disclosed.
The incident remains under investigation by Marine officials with 1st Marine Division (Forward), based at Camp Leatherneck, Afghanistan, Benson said. Additional details were not available.
"The Marines are committed to our mission here in Helmand province and continue to work closely with our Afghan partners to provide security and development opportunities for the people of Afghanistan," Benson said.
Marines have complained for months that a lack of discipline and laziness among Afghan security forces puts their lives in danger.