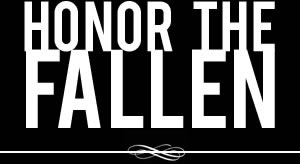 Honoring those who fought and died in Operation Enduring Freedom, Operation Iraqi Freedom and Operation New Dawn
Search Our Database
Marine Lance Cpl. Lamont N. Wilson
Died September 6, 2004 Serving During Operation Iraqi Freedom
---
20, of Lawton, Okla.; assigned to 2nd Battalion, 1st Marine Regiment, 1st Marine Division, I Marine Expeditionary Force, Camp Pendleton, Calif.; killed Sept. 6 due to enemy action in Anbar province, Iraq.
---
Family, friends mourn Oklahoma Marine
Associated Press
LAWTON, Okla. — The three words Marine Cpl. Lamont Noel Wilson would use in his letters from the frontlines of the Iraq war summed up his feelings about his country: "Sleep Well, America."
"That was his heart," Debra Jordan, a fellow church member, said during Wilson's funeral at Saint John's Missionary Baptist Church in Lawton on Thursday.
"Sleep well, America. He believed in what he was doing, and he felt like he wanted to do what he could do so we could live in peace, comfort and happiness in the United States of America."
Wilson, who joined the Marine Corps in June 2003, died Sept. 6 in combat in Fallujah, Iraq. He was buried at the Fort Sill National Cemetery in Elgin with full military honors.
He joined the Marine Corps to make his father, Lanny, proud, Jordan said.
"The other day, his mother said, 'We are.' We all loved Lamont."
In his eulogy, Pastor Tyrone Turner Sr. commended Wilson for his "noble sacrifice" and encouraged his family and friends to "accept what God ordains and what God allows."
Cries of "Hallelujah!" and grief could be heard from the scores who packed the church.
In a letter to his mother, Florence Wilson, in March, he told her he had made it to Iraq.
"I can't tell you much about the location, but I know that I'm always in God's everlasting arms. Tell my church family I feel safe whenever I go out on a mission because I can feel their prayers. Keep praying for me and the troops. Gotta go, Mom. I have another mission."
It was signed: "Love ya — Lamont."
Besides his parents, Lanny and Florence, Wilson left behind sisters Tameka Taylor of Hampton, Va., and Tafina Wilson of Lawton, and brother Lanny Wilson Jr. of Vilseck, Germany.
More than 20 service members with ties to Oklahoma have died in Iraq and Afghanistan.