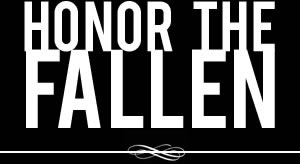 Honoring those who fought and died in Operation Enduring Freedom, Operation Iraqi Freedom and Operation New Dawn
Search Our Database
Marine Lance Cpl. Layton Bradly Crass
Died June 14, 2008 Serving During Operation Enduring Freedom
---
22, of Richmond, Ind.; assigned to the 2nd Battalion, 7th Marines, 1st Marine Division, I Marine Expeditionary Force, Twentynine Palms, Calif.; died June 14 in Farah province, Afghanistan, while supporting combat operations. Also killed were Sgt. Michael Toussiant-Hyle Washington, Pfc. Dawid Pietrek and Pfc. Michael Robert Patton.
---
Marine returns home today
By Michelle Manchir
(Richmond, Ind.) Palladium-Item
The body of Lance Cpl. Layton Crass is expected to be returned to Richmond this afternoon.
Local officials encourage community members to line the streets about 2 p.m. today and honor his three years of military service.
Funeral service arrangements for the Marine who died Saturday in Afghanistan are still pending. Funeral Director Gil Alford of Doan & Mills Funeral Home said he would publicize details as soon as the family secured plans.
The 22-year-old Marine's body is expected to arrive at Dayton's Wright-Patterson Air Force Base around 12:30 p.m. today. His family, including parents Donald and Lynne Crass, brother Devin, and sister Dusty Throop, will ride along with his hearse, a police escort and Cincinnati's Patriot Riders into Richmond on U.S. 40, Alford said.
The 2005 Richmond High School graduate was conducting combat operations in southwestern Afghanistan's Farah Province when a bomb exploded near a vehicle in which he and three other Marines in the 2nd Battalion, 7th Marines were riding. All four were killed.
The military processional, like that of Cpl. Johnathan Lahmann of Richmond, who died in Iraq on Dec. 10, 2007, will enter Richmond via U.S. 40 East and move down Main Street. It will end at Doan & Mills Funeral Home across from Earlham College.
Local law enforcement supplements his escort, said Richmond Mayor Sally Hutton, who called the convoy a "community event."
"We need to make sure the family has as much support as we can give them," she said.
Locals are asked to carry American flags and perch along Main Street as the hearse passes.
Indiana Gov. Mitch Daniels' office notified county officials to fly flags at half-staff until Crass' funeral.
The Department of Defense released information Wednesday that gives a deeper look into Crass' military service.
He was trained as a Rifleman and he was contracted to end his term in June 2009.
In early 2006, the Marine completed 12 weeks of basic training at Marine Corps Recruit Depot in San Diego.
Crass also earned at least seven awards and decorations since his service entry date in June 2005.
Peter Werle, a high school classmate and fellow RHS Computer Club member, recalled Crass' fervor toward Marine Corps.
"I remember how proud Layton was to get into the Marines," Werle wrote in an e-mail. " ... He saw the Marines as a real shot to do something exciting and important."
Lynne Crass, the Marine's mother, said Tuesday night her son had aspirations for law enforcement. He was active in the Richmond Police Youth Cadet Program.
Diane Whitehead, Neighborhood Resource coordinator for Richmond Police, said she remembers Crass' impeccable attendance in the program in 2006.
"He always showed up. He was very loyal," she said Wednesday. " ... He was just really a good morale booster."
---
'Delight in life'; honor in death
By Michelle Manchir
(Richmond, Ind.) Palladium-Item
Family, friends and acquaintances of Richmond's fallen Marine gathered Tuesday afternoon at Tiernan Center to celebrate his 22 years of life.
Lance Cpl. Layton Bradly Crass, a Richmond High School graduate, was killed by a roadside bomb June 14 in Afghanistan.
He was a Rifleman in the Marine Corps based in Twentynine Palms, Calif., who loved rollerblading, sports and video games.
He left six months ago to assist in training Afghan police, his second deployment with the Marines. He completed a tour in Iraq last year.
On Tuesday, American flags that poked out of wreaths, armfuls of red roses and Bible verse-laden knit blankets — gifts from friends — flooded around Crass' flag-draped, closed casket on Tiernan Center's gym floor at RHS.
The Rev. Ray Armstrong of Hagerstown led the 45-minute service, at which he and Rep. Mike Pence spoke on a stage in front of about 300 seated guests.
Crass' mother, Lynne, found support in his father Donald's arms throughout the service.
His brother, Devin Crass, also a Marine, wore his dress uniform. His sister, Dusty Throop of Richmond, attended with husband Nicholas and their 3-year-old son, Brenton.
Dusty Throop approached the casket with the blond toddler, who lurched toward Crass' Marine photograph nearby, before ceremonies began.
Friends in black suits, military uniforms and blue jeans swatted away sudden tears with their hands and tissues as Armstrong spoke of their late loved one whom Armstrong described as finding "delight in life."
In his eulogy, Armstrong, who is close with Crass' family and mourned with them at grandmother Darlene Crass' Richmond home last week, spoke of the Marine's great commitment to freedom.
"Layton Crass acted on his convictions ... the conviction that evil dare not prevail," Armstrong said. "He gave his life in service to that conviction in the belief that people everywhere have a God-given right to freedom, to peace and to self-determination."
Pence, who attended the funeral with wife Karen, spoke of the Marine's inspiring dedication to military service, calling him a "son of Richmond."
He told Crass' family he was there as a congressional representative and as a dad.
"Know that this nation and this state and this father owes you a debt of gratitude that we will never be able to repay but we will never stop trying," Pence told the crowd, "and we will honor the memory of your son because he most assuredly is an American hero."
After the ceremony, dozens of Patriot Guard riders, veterans on motorcycles with dangling patriotic flags, led Crass' black hearse down Hub Etchison Parkway and U.S. 40 West.
A procession that went on for about 15 minutes followed it to Crown Hill Cemetery in Centerville, where the Richmond son was laid to rest.