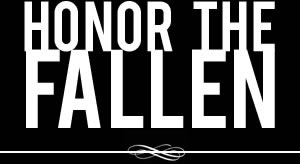 Honoring those who fought and died in Operation Enduring Freedom, Operation Iraqi Freedom and Operation New Dawn
Search Our Database
Marine Lance Cpl. Matthew A. Snyder
Died March 3, 2006 Serving During Operation Iraqi Freedom
---
20, of Finksburg, Md.; assigned to Combat Service Support Group 1, 1st Marine Logistics Group, I Marine Expeditionary Force, Twentynine Palms, Calif.; died March 3 from a non-combat-related vehicle accident in Anbar province, Iraq.
---
Md. Marine dies in Iraq Humvee accident
WESTMINSTER, Md. — A Marine from Maryland was killed last week in Iraq in an accident while supporting Operation Iraqi Freedom, the Defense Department said Monday.
Lance Cpl. Matthew A. Snyder, of Westminster, died March 3 after an accident in the Anbar province of Iraq. The accident did not involve combat, the Defense Department said.
Snyder, 20, was assigned to Combat Service Support Group-1, 1st Marine Logistics Group, I Marine Expeditionary Force, in Twentynine Palms, Calif.
Family members are still reeling from the news of his death.
Julie Snyder, Matthew's mother, was too saddened to talk, but she allowed her sister, Cathy Menefee, to speak for the family. She told The (Baltimore) Sun of his keen sense of humor and an unwavering sense of responsibility, which culminated in his decision to join the military.
"It's sounds so cliche, but he died doing what he wanted to do," Menefee said. "He always wanted to be a Marine."
Snyder enlisted on Oct. 14, 2003. He had been based at Camp Lejeune, N.C., before being assigned to Twentynine Palms in August 2004 as a generator mechanic.
He was the middle of three children, with sisters Sarah Snyder, 22, of Hanover, Pa., and Tracie Snyder, 18, who lives with their father in York, Pa.
Reached by telephone at his home Monday night, Albert Snyder wept.
"I just want it to be over," the father told the newspaper. "And I want answers. They said he was the gunnery on top of the Humvee and the Humvee rolled. When is this senseless war going to end?"
Matthew Snyder, who family members said had an exuberant personality, enjoyed fishing and playing intramural soccer as a teenager.
David Brown, an assistant principal at Westminster High School where Matthew graduated in 2003, said he was "devastated" upon hearing of Snyder's death. Brown said he had coached Snyder in an intramural basketball league, from kindergarten through second grade.
"The first image that clicked back in my head was that 6-year-old boy, in the team picture, with the big green shirt that said 'Terrors,' kneeling in the front row. I can still see the photograph," Brown said. "I've known him as a much younger child, and as a high school student, so it's difficult. You see faces and you hear on TV, but it's always kind of distant until it comes home. And now it's home."