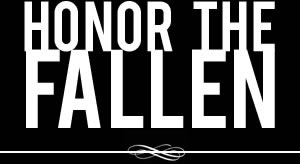 Honoring those who fought and died in Operation Enduring Freedom, Operation Iraqi Freedom and Operation New Dawn
Search Our Database
Marine Lance Cpl. Matthew R. Barnes
Died February 14, 2006 Serving During Operation Iraqi Freedom
---
20, of West Monroe, La.; assigned to the 3rd Battalion, 6th Marine Regiment, 2nd Marine Division, II Marine Expeditionary Force, Camp Lejeune, N.C.; killed Feb. 14 when a suicide car bomber attacked his vehicle near Qa'im, Iraq. Also killed was Cpl. Rusty L. Washam.
* * * * *
Two N.C.-based Marines killed in suicide attack
CAMP LEJEUNE, N.C. — Two North Carolina-based Marines died this week when their vehicle was attacked by a suicide car bomber, the Defense Department said Thursday.
Lance Cpl. Matthew R. Barnes, 20, of West Monroe, La., and Cpl. Rusty L. Washam, 21, of Huntsville, Tenn., were killed Tuesday near Qa'im, Iraq. Each was assigned to 3rd Battalion, 6th Marine Regiment, 2nd Marine Division at Camp Lejeune.
Barnes, who was due to come home next month after being deployed since August, was killed when a bomber rammed his Humvee, said Rick Barnes, his brother.
Matthew Barnes was a student at the University of Louisiana at Monroe until he joined the Marines in May 2004, said his aunt, Rita Dispenza.
Washam had turned 21 Saturday, when he spoke to his mother on the phone, she told The Knoxville News Sentinel on Wednesday.
"It was a real clear line that day," Beverly Washam said. "I have talked to him before and it was real fuzzy. But that day, his voice was real clear." She said his last words were, "I love you, mom." Washam graduated from Scott County High School in 2003 and joined the Marines shortly after graduation. His father was a retired Army veteran and two of his brothers serve in the Army and Air Force.
Washam is survived by two sons, Ryan 4, and Andrew, 2.
As of Wednesday, at least 2,270 members of the U.S. military have died since the beginning of the Iraq war in March 2003, according to an Associated Press count. At least 1,777 died as a result of hostile action, according to the military's numbers.
—Associated Press