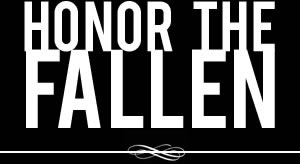 Honoring those who fought and died in Operation Enduring Freedom, Operation Iraqi Freedom and Operation New Dawn
Search Our Database
Marine Lance Cpl. Michael J. Cifuentes
Died August 3, 2005 Serving During Operation Iraqi Freedom
---
25, of Fairfield, Ohio; assigned to the 3rd Battalion, 25th Marine Regiment, 4th Marine Division, Marine Forces Reserve, Columbus, Ohio; attached to Regimental Combat Team 2, 2nd Marine Division, II Marine Expeditionary Force (Forward); killed Aug. 3 when his amphibious assault vehicle was hit by an improvised explosive device during combat operations south of Hadithah, Iraq. Also killed were Marine Lance Cpls. Grant B. Fraser, Aaron H. Reed, Edward A. Schroeder II, Kevin G. Waruinge and William B. Wightman.
---
Ohio-based Marine killed in Iraq explosion
The Associated Press
At Talawanda Middle School, the arrival of Michael J. Cifuentes as a substitute teacher was met with cheers from teachers and students alike.
Principal Sharon Lytle remembered Cifuentes as an "excellent sub" who exhibited a special willingness to help students requiring home instruction.
"He was always willing to take the toughest cases," she said.
"He was a real team player."
Cifuentes, 25, of Fairfield, Ohio, was killed Aug. 3 when his vehicle was hit by an explosive south of Hadithah. He was based at Columbus.
A 2002 graduate of Miami University, Cifuentes enrolled in the university's integrated mathematics master's degree program before his unit was activated in January.
"Some of his classmates said that when he walked into a room the place lit up," said the Rev. John Ferone.
Cifuentes is survived by his parents Gregory and Carolyn, and his fiancee, Tara Reynolds.
"We will celebrate Michael's life for the good that he brought to this world. With his buddies and fellow Marines, he was trying to bring a better life to a people who have suffered for too long," his parents said.