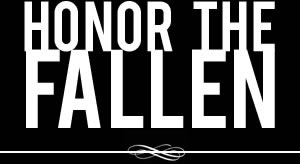 Honoring those who fought and died in Operation Enduring Freedom, Operation Iraqi Freedom and Operation New Dawn
Search Our Database
Marine Lance Cpl. Mourad Ragimov
Died January 26, 2005 Serving During Operation Iraqi Freedom
---
20, of San Diego, Calif.; assigned to 1st Battalion, 3rd Marine Regiment, 3rd Marine Division, III Marine Expeditionary Force, Marine Corps Base Hawaii; killed Jan. 26 when the CH-53E helicopter in which he was riding crashed near Rutbah, Iraq. Twenty-nine Marines and one sailor also were killed.
---
San Diego Marine among those killed in helicopter crash
Associated Press
SAN DIEGO — Dinara Ragimov believed her Marine son was still in Hawaii when she got a call from him on Christmas Eve.
Lance Cpl. Mourad Ragimov then broke the news that he had, in fact, been fighting in Fallujah, Iraq, for weeks with the 1st Battalion, 3rd Marines.
"He said, 'Mom, I can tell you the truth now because the worst part is past. There will be no more danger,'" Dinara Ragimov told The San Diego Union-Tribune on Thursday as she looked over his childhood photos and images of him as a Marine.
On Wednesday, Ragimov and 30 other military personnel, most of them from Marine Corps Base Hawaii at Kaneohe, were killed in a helicopter crash near the city of Rutbah.
Ragimov, 20, is believed to be the only San Diegan killed in the crash.
Three crewmen based at San Diego's Marines Corps Air Station Miramar were flying the helicopter: Capt. Paul C. Alaniz, 32, of Corpus Christi, Texas; Capt. Lyle L. Gordon, 30, of Midlothian, Texas; and Staff Sgt. Dexter S. Kimble, 30, of Houston.
Ragimov's mother and his father, Rufat Ragimov, initially objected to their son's plans to join the Marine Corps because they oppose war. In 1989, the family had fled civil war in Soviet-controlled Azerbaijan.
When he was 16, he quit high school and took classes at a nearby college and worked around the neighborhood repairing computers. Soon after, he told his parents he wanted to move on with his life and join the Marines. The couple eventually gave in, figuring they had no real choice.
"When we asked him why, he used to say: 'While you are sipping your coffee and enjoying your life, someone needs to be protecting this country,' " Rufat said. "And I would say, 'Who is going to attack?' And he would say, 'You never know.'"
Ragimov, a machine gunner, graduated with honors from Marine Corps Recruit Depot in San Diego and attended the School of Infantry at Camp Pendleton.
He called home twice on Monday. He assured his mother he was safe and said he planned to buy a car for his sister, Shayla, 15, with his combat pay when he returned.
His family was planning their son's February homecoming and his 21st birthday celebration in April.
"The saddest thing was that he had so many goals, so many things he wanted to achieve. To raise a family. He was full of good will," Rufat Ragimov said. "I talked to him about serving in Iraq and he said, 'I chose this for my destiny.'"