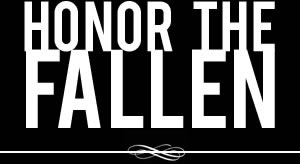 Honoring those who fought and died in Operation Enduring Freedom, Operation Iraqi Freedom and Operation New Dawn
Search Our Database
Marine Lance Cpl. Nicholas J. Sovie
Died February 17, 2006 Serving During Operation Enduring Freedom
---
20, of Ogdensburg, N.Y.; assigned to Marine Heavy Helicopter Squadron 464, Marine Air Group 29, 2nd Marine Aircraft Wing, II Marine Expeditionary Force, New River, N.C.; deployed to Djibouti as part of the Combined Joint Task Force-Horn of Africa; killed Feb. 17 when two CH-53 helicopters crashed into the Gulf of Aden in the vicinity of Ras Siyyan, northern Djibouti, while flying a training mission in the Godoria Range area. Also killed were Marine 1st Lt. Brandon R. Dronet, Sgt. James F. Fordyce, Lance Cpl. Samuel W. Large Jr., Sgt. Donnie Leo F. Levens, Cpl. Matthieu Marcellus, Sgt. Jonathan E. McColley and Capt. Bryan D. Willard; and Air Force Senior Airman Alecia S. Good and Staff Sgt. Luis M. Melendez Sanchez.
* * * * *
North County Marine killed in helicopter crash
OGDENSBURG, N.Y. — A North County man was killed in Friday's crash of two U.S. military transport helicopters off the east coast of Africa.
The family of Lance Cpl. Nicholas Sovie, 20, of Ogdensburg was notified of his death Saturday afternoon.
Rescue crews called off operations Saturday as the U.S. military said it had accounted for the 10 troops who went missing after the crash.
The military was not announcing the fate of the troops until families were notified.
The helicopters were on a nighttime training mission.
A Pentagon spokesman said Friday there was no indication of hostile fire.
Sovie's body is expected to be brought back to the United States next week.
— Associated Press