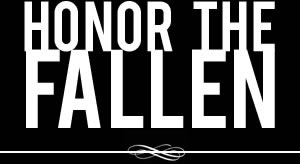 Honoring those who fought and died in Operation Enduring Freedom, Operation Iraqi Freedom and Operation New Dawn
Search Our Database
Marine Lance Cpl. Norman W. Anderson III
Died October 19, 2005 Serving During Operation Iraqi Freedom
---
21, of Parkton, Md.; assigned to the 3rd Battalion, 6th Marine Regiment, 2nd Marine Division, II Marine Expeditionary Force, Camp Lejeune, N.C.; killed Oct. 19 by a suicide vehicle-borne improvised explosive device while conducting combat operations against enemy forces in Karabilah, Iraq.
* * * * *
Fellow Marines fondly remember comrade who no longer answers the call
By Gordon Trowbridge
Times staff writer
SADAH, Iraq — "Lance Corporal Anderson?"
Three times, Staff Sgt. John Knight made the call.
"Lance Corporal Anderson? Lance Corporal Anderson?"
Lance Cpl. Norman W. Anderson would not answer. As his platoon mates stood at attention, a small pedestal adorned with an upturned rifle, empty boots, helmet and dog tags marked his absence. Five days before, on Oct. 19, the blast of a suicide car bomb had taken the life of the 21-year-old newlywed from Parkton, Md.
Fifty or so of his fellow Marines had gathered in the bright sunlight and dust of Battle Position Iwo Jima — nearly within sight of the spot where he lost his life — to remember him, in a scene played out hundreds of times over the last two and a half years as the U.S. military toll in Iraq has climbed past 2,000.
"He was just a great man," Lance Cpl. Jed Maki told his platoon mates during the service.
Maki, from the small town of Ewen in Michigan's Upper Peninsula, had roomed with Anderson before his comrade's marriage earlier this year.
"What would he want us to do? Stay here inside the wire and be scared? He'd want us to do our jobs," Maki said.
And so his colleagues in Kilo Company, 3rd Battalion, 6th Marines did so on the afternoon of Anderson's death. Immediately after the car bomb that killed Anderson and wounded several other Marines, platoon and company leaders gathered their troops and marched them back outside their outpost for a patrol.
"I told them, 'This will be a turning point for each of you — you can go out there, cutting off ears, looking for revenge, or you can be professionals and do your job,' " said Gunnery Sgt. Bill Bodette, the company gunny.
"We had to go out and show force," Maki said later. "We had to go right back out there and show we're not going to tolerate that sort of thing."
Maki lost not only a friend, but a key co-worker whom he called "a natural leader," quiet but intense, willing to make sure fellow Marines were doing their jobs.
Younger, less experienced troops — who, unlike Anderson, had not served in the battalion's deployment to Afghanistan — would have to step up.
But for good and ill, Maki said, the memorial focused the Marines' minds on the loss of a treasured friend.
"He's a loving, caring man," Maki said, still speaking at times in the present tense. "Just the way he handled himself ... a total professional."