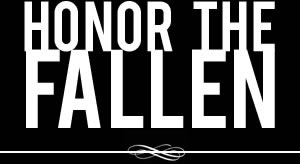 Honoring those who fought and died in Operation Enduring Freedom, Operation Iraqi Freedom and Operation New Dawn
Search Our Database
Marine Lance Cpl. Patrick R. Adle
Died June 29, 2004 Serving During Operation Iraqi Freedom
---
21, of Baltimore; assigned to the 6th Engineer Support Battalion, 4th Force Service Support Group, Marine Corps Reserve, Folsom, Pa.; killed June 29 when a roadside bomb exploded next to his Humvee as he and four other Marines were traveling southeast of Baghdad.
---
Maryland Marine killed in Iraq
By David E. Leiva
Associated Press
BALTIMORE — A Marine from the Baltimore area was killed in Iraq after a bomb exploded near a vehicle he was riding in, a relative said Wednesday.
Lance Cpl. Patrick Adle, 21, of Bel Air, was one of five Marines traveling to Baghdad in a Humvee on Tuesday when the roadside bomb blew up, said Joshua Tackett, Adle's cousin.
Adle and two other Marines were killed, Tackett said in a phone interview from his home in Edgewood. Sgt. Alan D. Sherman, 36, of the Wanamassa section of Ocean Township, N.J., was identified by his ex-wife as one of the other Marines who died.
A Marine official in a public affairs office at Camp Pendleton, Calif., said Wednesday that he could not confirm Adle's death.
When Adle enlisted three years ago, he joined others in his family who were Marines.
"I think he wanted the pride of being called a Marine," said Tackett, who also is a Marine reservist. "It's a feeling that can't be taken away."
Adle, who worked as a forklift operator in civilian life, was a heavy equipment operator in the Marine Reserves. This was Adle's second deployment, Tackett said.
Tackett described his cousin as well-liked by family and friends. When Adle graduated from high school, about 100 people attended his party. When he left for Iraq, there were just as many people to send him off, Tackett said.
"The guy always had a smile on his face," he said. "You can't put in words how great a person he was."
Tackett said Adle's death was especially difficult because it was the family's first in 20 years. But his relatives' grief was tempered with pride.
"We're going to miss everything about him," Tackett said. "He died as a hero. The whole family is proud of him."
Adle is survived by his parents.