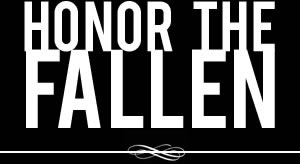 Honoring those who fought and died in Operation Enduring Freedom, Operation Iraqi Freedom and Operation New Dawn
Search Our Database
Marine Lance Cpl. Richard A. Perez Jr.
Died February 10, 2005 Serving During Operation Iraqi Freedom
---
19, of Las Vegas; assigned to the 6th Motor Transport Battalion, 4th Force Service Support Group, Marine Forces Reserve, Las Vegas; killed Feb. 10 in a non-hostile vehicle incident in Anbar province, Iraq.
---
Las Vegas Marine killed in Iraq
Associated Press
LAS VEGAS — Lance Cpl. Richard Perez Jr. had just 10 more days left in Iraq.
The 19-year-old Marine reservist already had shipped his personal belongings back to Las Vegas, and he told his family on Super Bowl Sunday he couldn't wait to end his six-month stint overseas.
But the young Marine didn't make it. He was killed last week when a truck accidentally rolled over him near Ramadi, his father said Saturday.
Perez had been in Iraq since mid-August, driving supply trucks. He enlisted with the Marine reserves shortly after he graduated from Coronado High School in 2003.
When Perez returned home, he had hoped to play baseball for the University of Nevada, Las Vegas.
Perez played baseball at Foothill High School after the family moved to Las Vegas from Denver in 2000. He transferred to the newly opened Coronado in 2001.
---
Henderson Marine killed in Iraq remembered
HENDERSON, Nev. — A Henderson Marine reservist, who had just 10 days left in Iraq when he was killed, was remembered at a memorial service for his desire to serve.
More than 150 people, including Las Vegas Mayor Oscar Goodman, attended Saturday's service for Lance Cpl. Richard Perez Jr.
"His destiny was to go to Iraq, to help all those people, to do all those great things," his father, Richard Perez Sr., said at the memorial at St. Thomas More Catholic church in Henderson.
The 19-year-old, who was killed in a Feb. 11 truck accident near Ramadi, was buried the previous weekend in Los Angeles.
After the service, Perez said he's not satisfied with the explanations of his son's death and is determined to find out the truth. The accident remains under investigation by the military.
The younger Perez volunteered to serve in Iraq last year and did not fire his gun during his six months there, his father said.
During the memorial, Perez recalled the day his son left for Iraq from March Air Force Base in Southern California.
"He said, 'Dad, if I do not come back, I want you to tell everyone I'm doing what I want to do,"' the elder Perez said.
The younger Perez enlisted in the Marine reserves shortly after his 2003 graduation from Coronado High School in Henderson.
Coronado Principal Monte Bay had to compose himself several times at the podium as he remembered Perez for his infectious smile and positive attitude.
Perez was extremely proud of becoming a Marine and being the first one from the new school, Bay said.
Perez's father said he tried to convince his son not to join the Marines, but he soon learned his son's mind could not be changed.
"He's a hero to Iraq," Perez said. "He's a hero to the USA ... We didn't realize we were raising a hero, but we did."
— Associated Press