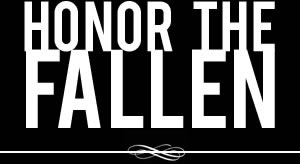 Honoring those who fought and died in Operation Enduring Freedom, Operation Iraqi Freedom and Operation New Dawn
Search Our Database
Marine Lance Cpl. Richard D. Warner
Died December 13, 2004 Serving During Operation Iraqi Freedom
---
22, of Waukesha, Wis.; assigned to 2nd Battalion, 24th Marine Regiment, 4th Marine Division, Marine Corps Reserve, Chicago; died Dec. 13 of wounds sustained in enemy action in Babil province, Iraq.
---
Marine reservists from Wisconsin killed in Iraq
By Robert Imrie
Associated Press
Two Wisconsin Marines serving in the same platoon died the same day in an explosion in Iraq, including one whose twin brother is to be married during the Christmas holidays, authorities said Tuesday.
Lance Cpl. Richard D. Warner, 22, of Waukesha, and Pfc. Brent Vroman, 21, of Omro, died Monday from wounds received in an explosion during combat operations in Iraq's Babil province, the military said.
Both riflemen were with the Marine Corps Reserve's 2nd Battalion, 24th Marine Regiment, 4th Marine Division, headquartered in Chicago, and assigned to 1st Platoon, Fox Company, in Milwaukee, said 1st Sgt. Cecil Goodloe, a spokesman for the company.
"This is the fourth comrade that Fox Company has lost and it's really a deep and sad occasion that this has happened during the holiday season," Goodloe said.
Families remain "incredibly proud" of the two Marines, both of whom were single, he said.
Warner and Vroman are the 30th and 31st service members from Wisconsin to die in fighting in Iraq.
A moment of silence in Vroman's honor was observed before Omro High School's wrestling meet Tuesday against Kaukauna, Principal Bret Steffen said.
Vroman, a 2001 graduate of the school, excelled as a wrestler and lettered all four years in high school, Steffen said. As a senior, he competed in the 125-pound class, the principal said.
Warner, a graduate of Kettle Moraine High School, joined Fox Company in January 2002, and Vroman joined in March 2003, Goodloe said. The company was activated on June 1 in support of operations in Iraq.
Members of Vroman's family and law enforcement officials notified Omro High School Monday night of the Marine's death, Steffen said. Vroman's stepsister is a sophomore at the school.
"He was just the kind of student that American high schools are built on — hardworking, all-around good kid," Steffen said. "He was a student who worked hard to make things happen for himself."
Vroman also played some football as a defensive back, participated in track and was a member of the baseball team during his years in high school, the principal said.
Steffen said Vroman has a twin brother who is also in the military and plans to be married during the Christmas holidays before possibly being deployed to Iraq himself.
Vroman had planned to attend the University of Wisconsin-Oshkosh when he finished his tour in the Marines, Steffen said.
Goodloe said the families of Vroman and Warner wished to privately mourn the deaths.
Warner's family issued a statement saying his relatives "are beyond devastation" over his death.
"We will always be so proud of him and his tireless effort and hard work as a U.S. Marine serving in Iraq," the family said. "We can only continue to pray and hope for the safe return of his fellow Marines and a finality to this war."