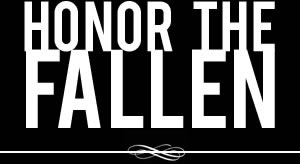 Honoring those who fought and died in Operation Enduring Freedom, Operation Iraqi Freedom and Operation New Dawn
Search Our Database
Marine Lance Cpl. Rogelio A. Ramirez
Died August 26, 2007 Serving During Operation Iraqi Freedom
---
21, of Pasadena, Calif.; assigned to 1st Battalion, 1st Marine Regiment, 1st Marine Division, I Marine Expeditionary Force, Camp Pendleton, Calif.; died Aug. 26 while conducting combat operations in Saqlawiyah, Iraq.
---
Marine from Pasadena killed in Iraq during nighttime patrol
The Associated Press
PASADENA, Calif. — It took Lance Cpl. Rogelio A. Ramirez two years to get into the Marines, but he was killed just five weeks after arriving in Iraq.
Ramirez, of Pasadena, was killed Aug. 26 while on a convoy-security detail in Iraq's Saqlawiyah. He was 21.
Ramirez dropped out of high school at age 16, but quickly became fascinated by the Marine Corps, said his mother, Irene Ramirez.
When he turned 19, he tried to sign up for the infantry, but Marine recruiters told him that he needed to pass a general equivalency diploma exam and complete 15 college credits before they would consider him. He also needed to pay off nearly $1,200 in truancy fines and get rid of a small tattoo on his left hand.
Over the next year, Ramirez went to night school and passed his GED. He enrolled in Pasadena City College and spent another year working at McDonald's to pay off the truancy fines. Then, he used a pair of scissors to cut the tattooed skin off his hand.
"He took the top layers of skin off. When I saw it, it was raw, bleeding," said his mother. "He said, 'Mom, I'm going to go.' "
Ramirez passed the Marine entrance exam and left for induction in June 2006. Just over a year later, he was in Iraq. On Aug. 26, he was working as a machine gunner on a nighttime patrol when an explosive device hit his vehicle. He was killed instantly.
Ramirez, who was expecting a baby with his girlfriend, was buried Sept. 4 at Mountain View Cemetery in Altadena.