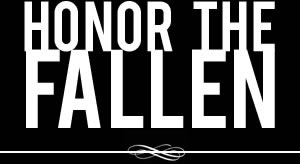 Honoring those who fought and died in Operation Enduring Freedom, Operation Iraqi Freedom and Operation New Dawn
Search Our Database
Marine Lance Cpl. Ryan J. Kovacicek
Died July 10, 2005 Serving During Operation Iraqi Freedom
---
22, of Washington, Pa.; assigned to the 3rd Battalion, 25th Marine Regiment, 4th Marine Division, Marine Forces Reserve, Moundsville, W.Va.; attached to Regimental Combat Team 2, 2nd Marine Division, II Marine Expeditionary Force (Forward); killed July 10 by enemy indirect fire while conducting combat operations in Hit, Iraq.
---
Marines honored with newly installed plaque
Associated Press
MOUNDSVILLE, W.Va. — A plaque honoring four Marines killed in Iraq last year has been installed at the Naval and Marine Corps Reserve Center.
Friends and relatives gathered Sunday at the plaque dedication to remember Cpl. Bryan J. Richardson, 23, of Summersville; Cpl. Joseph Tremblay, 23, of New Windsor, N.Y.; Staff Sgt. Joseph P. Goodrich, 32, of Pittsburgh; and Lance Cpl. Ryan Kovacicek, 22, of Washington, Pa.
The four were members of Company K, 3rd Battalion, 25th Marine Regiment, 4th Marine Division, a Reserve unit, based in Moundsville.
The plaque bears their photographs and metal name tags, along with a carved wooden relief of a Marine emblem and their company's name.
Richardson and Tremblay died in separate incidents in March 2005 when their vehicles hit land mines. Goodrich and Kovacicek died in a single mortar attack inside the city of Hit in July 2005.
"They were outstanding Marines, and they had a huge affect on morale as well as mission accomplishment," said Maj. Michael Coggins.
———
Information from: Wheeling News-Register