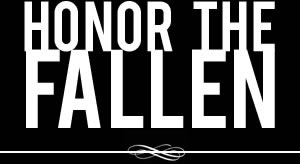 Honoring those who fought and died in Operation Enduring Freedom, Operation Iraqi Freedom and Operation New Dawn
Search Our Database
Marine Lance Cpl. Samuel W. Large Jr.
Died February 17, 2006 Serving During Operation Enduring Freedom
---
21, of Villa Rica, Ga.; assigned to Marine Heavy Helicopter Squadron 464, Marine Air Group 29, 2nd Marine Aircraft Wing, II Marine Expeditionary Force, New River, N.C.; deployed to Djibouti as part of the Combined Joint Task Force-Horn of Africa; killed Feb. 17 when two CH-53 helicopters crashed into the Gulf of Aden in the vicinity of Ras Siyyan, northern Djibouti, while flying a training mission in the Godoria Range area. Also killed were Marine 1st Lt. Brandon R. Dronet, Sgt. James F. Fordyce, Sgt. Donnie Leo F. Levens, Cpl. Matthieu Marcellus, Sgt. Jonathan E. McColley, Lance Cpl. Nicholas J. Sovie and Capt. Bryan D. Willard; and Air Force Senior Airman Alecia S. Good and Staff Sgt. Luis M. Melendez Sanchez.
* * * * *
Marine one of 10 killed in crash off African coast
VILLA RICA, Ga. — When Ada Large opened the door to her home late Friday night, there were half a dozen men in military uniforms standing there, including two chaplains.
It had to be bad news.
"It seemed like 100 people were on my porch when I opened the door that night," Large said. "When I opened the door, you can imagine how I felt to see that. I was speechless."
The men were there to tell her that her son, Lance Cpl. Sam Large Jr., was one of 10 military personnel killed when a pair of Marine helicopters crashed off the eastern coast of Africa.
Large, 21, was aboard one of the choppers that crashed in the Gulf of Aden, near the northern coastal town of Ras Siyyan.
""It's never expected," his mother told The Times-Georgian of Carrollton. "He was in a non-hostile country and we thought he was pretty safe, and this has really come as a shock to us."
Large was deployed to Djibouti as part of the Combined Joint Task Force-Horn of Africa, with the mission of fighting terrorism in nine countries in northern Africa as well as in Yemen.
When he enlisted as a student at Villa Rica High School, his mother at first refused to sign. He was only 17.
Large finally won out by telling his mother that he was going to enlist eventually anyway, and at that point he had the opportunity to get the job in the Marines that he really wanted.
"A recruiter came to the high school, and he wanted to join," Ada Large said. "At the time he was 17, and I did not want to sign for him. We waited awhile and I was hoping he wouldn't and change his mind, but he persisted.
"One evening when the recruiter was here, he begged me to sign the papers so he would be guaranteed the job he wanted," she said. "At that point, what could I do? So I signed for him."
The 2003 Villa Rica graduate left at the end of the summer for a five-year enlistment.
"He enjoyed what he did," his mother said. "He was hoping to get a job when he got out working with aircraft, because he was a crew chief. He was in charge of the maintenance, inside and out, and he was in charge with whether they went up or not.
"He knew how to completely take them apart and put them back together, so he was hoping to find something around here that he could do with civilian aircraft."
Large left a wife, Whitney, 18, of Carrollton and their 9-month-old son, Tyler. They were married just before Christmas in 2004.
He also is survived by two sisters, Samantha Large of Phenix City, Ala., and Courtney Large, a student at Villa Rica High.
— Associated Press