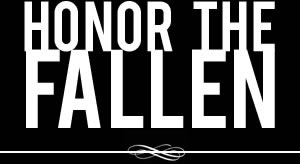 Honoring those who fought and died in Operation Enduring Freedom, Operation Iraqi Freedom and Operation New Dawn
Search Our Database
Marine Lance Cpl. Sean M. N. O'Connor
Died June 12, 2011 Serving During Operation Enduring Freedom
---
22, of Douglas, Wyo.; assigned to 1st Battalion, 5th Marine Regiment, 1st Marine Division, I Marine Expeditionary Force, Camp Pendleton, Calif.; died June 12 in Helmand province, Afghanistan, while conducting combat operations.


---

Hometown says it will honor fallen Marine

The Associated Press

DOUGLAS, Wyo. — The city of Douglas plans to honor a Marine killed in combat in Afghanistan.

Lance Cpl. Sean M. O'Connor, 22, of Douglas, a rifleman based at California's Camp Pendleton, was killed in combat in Afghanistan on June 12.

Douglas Mayor Bruce Jones told the Casper Star-Tribune that O'Connor is "our hometown hero" and that the city was making plans to honor him.

O'Connor is the son of a Marine and was born at Camp Pendleton. He moved to Douglas when he was 7 and graduated from Douglas High School.

He is the third casualty from the Marines' 1st Battalion since it took command of Sangin, an insurgent stronghold in the Helmand province, in April.

Daniel O'Connor said his son believed in the mission in Afghanistan. He was scheduled to leave the Corps this year.


---

Douglas honors Marine killed in Afghanistan

By William Browning, Casper Star-Tribune

DOUGLAS, Wyo. — The plane flew out of and landed beneath a beautiful Wyoming sky at about 1:45 p.m. Friday.

A cluster of family and friends were waiting on the airport's concrete when it did. Farther away, there were handfuls of men and women paying silent, motionless respect.

When the jet taxied closer to a parked hearse, the only things to be heard were a line of American flags flapping in the wind and the jet's engine.

When it stopped, the aircraft's side door opened and the casket containing the body of Lance Cpl. Sean M. O'Connor was brought out.

O'Connor, a Douglas resident who joined the U.S. Marine Corps after graduating from high school, died Sunday while conducting combat operations in Helmand province, Afghanistan.

Out there on the concrete of the Converse County Airport Friday afternoon, the 22-year-old's family approached his flag-draped casket, paid the young man respect, cried for him, loved him.

Then six Marines put O'Connor into a hearse and it took him to Douglas, where he had grown up and where his family lives.

Roy Bechard was one of several men and women who trailed the hearse into Douglas on a motorcycle. A Vietnam veteran, he came from Gillette to be there for O'Connor.

"This country needs heroes, soldiers to fight for our freedom," he said before the jet landed. "That's what he did. This is the least we can do."

O'Connor graduated from Douglas High School in 2007. He was a member of the swim team. People who knew him say he was an outgoing young man, quick to help. He decided to join the Marines, and when he did, it filled his father — a former Marine — with pride.

O'Connor was scheduled to leave the Marines this year.

In Douglas, people came out by the hundreds to show what his service meant to them.

"He was there for us," said Douglas resident Rita Burkholder. "Everybody just wants to be there for him and his family."

Crowds lined the streets as O'Connor's body traveled to the Gorman Funeral Home. When the hearse containing his body came down Fourth Street, people waved flags; they held up banners. Men took off their caps. Some women shed tears. It was a small town honoring the service of its "hometown hero," as Douglas Mayor Bruce Jones called O'Connor this week.

Some people had gotten their flags earlier in the day at Falkenburg Auctions. There were 700 flags to begin with, but those ran out around noon. So the mayor went to get 800 more.

John Ooms, a Douglas resident, walked across the business's parking lot alone with a fist full of the flags.

"I'd like to honor his contribution to our country," Ooms said. He didn't personally know O'Connor, but said that was beside the point. "He's a soldier. He deserves to be honored."

David Harned, another Douglas resident, held a flag up when the hearse came by him on Fourth Street.

"Let's face it," he said afterward, "he's a Marine who was fighting for my right to be here."

In the days following O'Connor's death, the citizens of Douglas began planning to honor him. Cathy Feezer-Jones said "the whole town came together."

Friday, some shops shut down. People who may have been planning to leave for the weekend did not, so they could honor O'Connor. Flags around town were lowered to half-staff.

"Everybody has come together on this," Feezer-Jones said. "We want it to be special for the family. We're a small community that's family-oriented."

When the hearse traveled beneath the shade on Fourth Street, it passed dozens of trees with yellow ribbons tied around them.

O'Connor's funeral is Wednesday at 10 a.m. at the Douglas High School Gymnasium. American flags will be passed out.

O'Connor will be buried at Douglas Park Cemetery with full military honors.


---

Funeral for Marine held in Douglas

By Ben Neary

The Associated Press

DOUGLAS Wyo. — Hundreds of people crowded a high school gymnasium in central Wyoming on Wednesday to pay their respects to a Marine killed earlier this month in Afghanistan.

Many held small American flags at the service in Douglas to show support for 22-year-old Lance Cpl. Sean M. O'Connor, a rifleman killed June 12 in Helmand province. The funeral was a community event, with flags flying at half-staff throughout the town, and banks and hardware stores posting signs thanking O'Connor for his military service.

O'Connor enlisted in May 2007, shortly after graduating from the same high school where his funeral was held. He was assigned to the 1st Battalion, 5th Marine Regiment, 1st Marine Division at Camp Pendleton, Calif. His decorations included the Purple Heart and Combat Action Ribbon.

Ed Sheridan, who taught O'Connor in the seventh grade, eulogized him as someone who took great pride in being the best. Sheridan noted that O'Connor was born on a Marine Corps base in California and that his father, Daniel O'Connor, was a Marine.

"I know Sean loved his dad, wanted to be just like his dad, and followed in his dad's footsteps," Sheridan said. O'Connor had moved to Douglas when he was 7.

Sheridan said O'Connor died doing what he wanted to do: trying to make a difference and help other people experience the type of life he had. "He went with his brothers to keep them safe, and we lost him," Sheridan said of O'Connor's service.

A bagpiper played "Amazing Grace," during the funeral. The buzzing drone and the melody sounded eerie in the gymnasium decorated with state championship sports pennants. Several burly men in the audience dabbed at their eyes with handkerchiefs.

John Owens, a Douglas pastor and friend of O'Connor's family, said O'Connor will be remembered for what he did.

"I do believe that what we are doing with our young men and women is right — to protect this country of ours. And I do believe that those who are after us are evil in every way," Owens said.

Donald York, a Douglas contractor and a Navy veteran, attended the funeral to support the O'Connor family.

York said the military actions in Afghanistan and Iraq have been important, but "some of the new actions are totally wrong. Libya is totally the wrong place for us to be.

"Our soldiers in Afghanistan have helped to keep a tremendous amount of negative out of our country, and out of our homestead," York said. "As tough as it is to be there, our freedom, your freedom — our liberties are not gained through the press, they're gained by blood."

York said he knew O'Connor through his involvement in the local DeMolay chapter, which he said teaches patriotism as a cardinal value. York said O'Connor's death affects the community of Douglas deeply. "We live far enough away that we think we're immune, that's not always the case."

Gov. Matt Mead and other dignitaries attended the funeral but didn't address the crowd.

Matt Greene, a Republican state representative from Laramie, attended the funeral. A major in the Wyoming Army National Guard, Greene served 10 months in Afghanistan as a helicopter pilot. Greene said after the ceremony that he was pleased to see so many in Douglas turn out to honor O'Connor as a fallen hero.

Greene said he believes the United States is starting to make progress in Afghanistan and he hopes that progress will continue.

President Obama is scheduled to make an announcement Wednesday evening about plans to start drawing down the number of troops in Afghanistan.

Scores of members of the Patriot Guard Riders, many of them veterans riding motorcycles, attended the funeral to make sure that any possible protesters wouldn't be allowed to interfere. No protesters showed up.

Wayne Webster, of Cheyenne, is state captain of the Patriot Guard Riders. He said members came to O'Connor's funeral from around Wyoming and several other states. They're motivated by "love for our country and most of all, honestly, a very deep respect for our military and the work they're doing," Webster said.