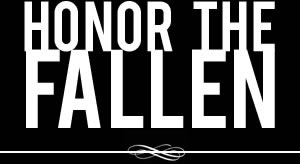 Honoring those who fought and died in Operation Enduring Freedom, Operation Iraqi Freedom and Operation New Dawn
Search Our Database
Marine Lance Cpl. Shane E. Kielion
Died November 15, 2004 Serving During Operation Iraqi Freedom
---
23, of La Vista, Neb.; assigned 3rd Battalion, 5th Marine Regiment, 1st Marine Division, I Marine Expeditionary Force, Marine Corps Base Camp Pendleton, Calif.; killed Nov. 15 by enemy action in Anbar province, Iraq.
---
Flags lowered to honor Marine killed in Iraq
Associated Press
OMAHA, Neb. — Fire trucks plan to flash their emergency lights and firefighters will stand at attention Wednesday for the funeral of a Marine killed in combat in Iraq.
Mayor Mike Fahey asked city residents to lower their flags in honor of Cpl. Shane Kielion, who was killed last Monday, just hours after the birth of his only child. His mother named their son Shane Kielion Jr.
"It's a bitter loss for his family, friends and his hometown," Fahey said. "Lowering our flags Wednesday is a simple way to show his loved ones that they are in our thoughts and prayers."
Police officials planned to escort the funeral procession to St. Cecilia Cathedral near downtown Omaha and city fire department personnel planned to stand at attention with emergency lights flashing along the route and at St. John's Cemetery.
The cathedral holds about 1,000 people.
Kielion, 23, was a former Omaha South High School quarterback and a rifleman with the 1st Marine Division, I Marine Expeditionary Force. He had married his high school sweetheart, April, last year.
He was promoted to corporal on Nov. 1. Kielion was killed 14 days later in Fallujah. He became the 19th U.S. service member with Nebraska ties to die in Afghanistan and Iraq since the beginning of military operations after the Sept. 11, 2001 terrorist attacks.
---
Omaha Marine killed in Iraq mourned
OMAHA, Neb. — More than a thousand people crowded St. Cecilia's Cathedral here Wednesday to mourn the loss of Marine Cpl. Shane Kielion, who died in Iraq the same day his first child was born.
American flags lined the streets nearly the entire route to St. John's Cemetery in Bellevue, where Kielion was to be buried, and smaller flags rested in the hands of nearly all the mourners who came to the service.
A marquee at a nearby food shop read, "Thank you Shane," and a pedestrian had hung another message on an overpass in the neighborhood that read: "We love U Shane." with No. 1 signs.
Kielion's jersey number as the starting quarterback of Omaha South High School was No. 1.
Kielion died last Monday in Fallujah, Iraq, hours after his wife, April, gave birth. The child took his father's name, Shane Edward Kielion Jr.
Kielion, 23, enlisted in the Marine Corps in 2002 and married April, his high school sweetheart, last year.
April Kielion was presented with the Purple Heart awarded to her husband during a Tuesday-night vigil at the church.
Kielion's high school football coach read a poem at the vigil that he wrote for Shane Jr., called "A Hero's Son." Others also included poems, Gospel readings and songs at the rosary.
Many there wore their messages for Shane — shirts with Kielion's photo and the words, "Fallen But Never Forgotten USMC."
On Wednesday, people began arriving more than an hour before the service started at 11:15 a.m.
Coaches and members of the South High School football team, wearing red jerseys, also attended. Numerous South High School faculty members, administrators and staffers carpooled to the service.
A dozen people came to the service on motorcycles, with flags streaming from their bikes.
Retired Marine Corps Sgt. Maj. Ray Kennedy of Omaha told the Omaha World-Herald that the group of local veterans wanted to pay their respects to Kielion's family. He said many of them, from Omaha, Council Bluffs and Glenwood, Iowa, took the day off from work.
Among the dignitaries filling the pews Wednesday were Lt. Gov. Dave Heineman, U.S. Rep. Lee Terry, R-Neb., Omaha Mayor Mike Fahey and Omaha Public Schools Superintendent John Mackiel.
Fahey had asked metro residents to lower their flags to half-staff Wednesday in honor of Kielion.
— Associated Press
---
Students shower slain Marine's son with gifts
OMAHA, Neb. — The children at St. Bernadette School last Christmas held a baby shower for the baby Jesus. This Christmas, it was a shower for another baby.
The students decided this year to focus their attention on Shane Edward Kielion Jr. — born Nov. 15, the same day hisMarine father, Shane Kielion Sr., was killed in Iraq.
On Monday, the baby's grandfather, Roger Kielion, drove his Jeep up to the doors of St. Bernadette to receive the gifts for his first grandchild.
"I was amazed at how much the students had collected," he said, filling the entire back seat and cargo area of the vehicle with gifts.
The gifts included disposable diapers, baby wipes, baby clothing, blankets, bedding, gift cards and certificates and more than $700, said school counselor Linda Reese, who well understands losing a loved one in war. Her brother was killed in the Korean War.
The infant's mother, April Kielion, was equally appreciative of the children's efforts.
"So much has happened that I'm not celebrating Christmas this year," she said, "but my son is because of so many people."
The Kielion family has received gifts from strangers around the country who heard of their loss, but local efforts have been especially touching, the Kielions said.
"The St. Bernadette children had so many questions about the baby that I'm planning to bring him and his mother to visit early next year," Roger Kielion said.
— Associated Press