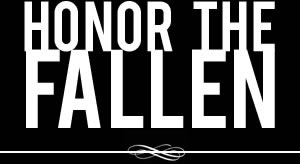 Honoring those who fought and died in Operation Enduring Freedom, Operation Iraqi Freedom and Operation New Dawn
Search Our Database
Marine Lance Cpl. Shane K. O'Donnell
Died November 8, 2004 Serving During Operation Iraqi Freedom
---
24, of DeForest, Wis.; assigned to the 2nd Battalion, 24th Marine Regiment, 4th Marine Division, Marine Corps Reserve, Chicago; killed Nov. 8 by enemy action in Babil province, Iraq.
---
Wisconsin Marine killed in Iraq
Associated Press
DEFOREST, Wis. — A 24-year-old Marine reservist from Wisconsin described as an "upbeat, happy-go-lucky guy" was killed in Iraq, becoming the 24th service member from the state to be killed in the war.
Lance Cpl. Shane K. O'Donnell of DeForest was killed Monday in an explosion while conducting combat operations in an area south of Baghdad, said Maj. Terry Race, a spokesman for O'Donnell's unit.
O'Donnell was with a Madison-based group of 175 Marine reservists who were activated June 1 and sent to Iraq in late September as an infantry unit, Race said Tuesday.
O'Donnell was attached to G Company, 2nd Battalion, 24th Marine Regiment, Race said.
Also killed Monday in Iraq was Lance Cpl. Branden Ramey, 22, a Marine reservist from Belvidere, Ill., who was in the same Madison-based unit. Military personnel said he was killed near Fallujah.
O'Donnell, who was single and a construction worker, joined the Madison unit Oct. 30, 2002, and had recently attended Madison Area Technical College, said Sgt. Michael Reiland, who served with the Marine.
"He was a hard charger. He was always motivated and was always willing to do what was necessary to get the mission accomplished; just an upbeat, happy-go-lucky guy," Reiland said.
Race said the Marine's death devastated the family.
Linda Meier, choir teacher at DeForest High School, said O'Donnell was in choir all four years of high school.
"Nice voice and a great smile — the type of kid you just wanted to look at 24-7 because he always made you feel better, no matter how you felt," she told WTDY radio of Madison.
"I'm just stunned," said Gary Andrewjeski, O'Donnell's former football coach at Deforest High School. "He was just a super nice kid. He just always wanted to be a part of something. You would treat him like your own son."
A man who answered the telephone Tuesday at the O'Donnell home in DeForest said the family had no comment.