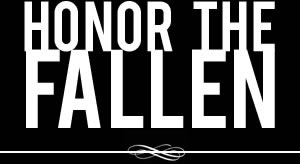 Honoring those who fought and died in Operation Enduring Freedom, Operation Iraqi Freedom and Operation New Dawn
Search Our Database
Marine Lance Cpl. Shawn P. Hefner
Died November 13, 2009 Serving During Operation Enduring Freedom
---
22, of Hico, Texas; assigned to 2nd Amphibious Assault Battalion, 2nd Marine Division, II Marine Expeditionary Force, Camp Lejeune, N.C.; died Nov. 13 while supporting combat operations in Nawa, Afghanistan.
---
Hefner was fearless, acquaintances say
The Associated Press
If Shawn P. Hefner was afraid of much, it didn't show, or so say his comrades and friends from his small hometown of Hico, Texas.
They have tales about the school field trip where he stripped to go "naked cliff diving," or the time he was thrown off when he tried to break a mustang and it nearly broke him. In another, a choked-up soldier said Hefner carried him to safety after an explosive hit their truck.
Hefner was killed Nov. 13 by a bomb in Helmand province, Afghanistan, weeks before his 23rd birthday. He was assigned to Camp Lejeune, N.C.
Patrick Hefner said his son loved to go camping and fishing. "If it could be done outdoors, that's where he wanted to be," he said.
The 2006 graduate of Hico High School had been rambunctious but respectful and a "good-hearted kid," even when he got into trouble, superintendent Rod Townsend said.
And he knew how to keep a promise to his mother, Robin, who'd asked him to take photos overseas.
"They were carting him off in helicopters, and he was lying on his back taking pictures of his buddies up in front of him" after an attack last year, his father said.
Other survivors include a sister and brother.