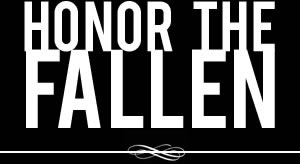 Honoring those who fought and died in Operation Enduring Freedom, Operation Iraqi Freedom and Operation New Dawn
Search Our Database
Marine Lance Cpl. Thomas A. Blair
Died March 24, 2003 Serving During Operation Iraqi Freedom
---
24, of Wagoner, Okla.; assigned to 2nd Low Altitude Air Defense Battalion, Marine Air Control Group-28, 2nd Marine Aircraft Wing, Cherry Point, N.C.; killed in action near Nasiriyah, Iraq.
---
Enemy, friendly fire contributed to Marine's death
Associated Press
TULSA, Okla. — Enemy and friendly fire contributed to the death a Broken Arrow Marine whose vehicle was struck during an attack in Iraq, a military official said.
Lance Cpl. Thomas A. Blair suffered fatal wounds March 23, 2003, when members of Charlie Company, 1st Battalion, 2nd Marine Regiment took control of a bridge on the northern edge of Nasiriyah.
Blair, 24, who was posthumously decorated for attempting to rescue nine fellow Marines, was among 18 Marines killed that day in fighting around Nasiriyah.
Investigators determined that eight died from enemy fire, but they couldn't decisively determine the cause of the deaths of 10 others, including Blair.
Maj. Steve Sims, commander of the Marines' Broken Arrow anti-tank training unit, told the Tulsa World that Blair was hit by a combination of enemy and friendly fire.
Sims, who notified Blair's mother of the investigation findings, said the friendly U.S. airstrikes were cleared by a Marine air controller, who didn't realize that U.S. ground forces were in the area.
Sims said rocket-propelled grenades fired by enemy forces "probably killed them (including Blair), but there were no witnesses to the account since all were killed."
Sims said he believes "it was a combination of enemy and friendly fire," adding that a "Maverick" friendly fire anti-tank missile struck the vehicle occupied by Blair and other Marines.
"It was hard to tell what killed all the Marines in that vehicle ... most likely it was enemy fire first, but his vehicle was struck by friendly fire. There is no question about that," Sims said.
Blair was posthumously awarded the Navy-Marine Corps Commendation Medal for his fighting that day.
Blair also was awarded a Purple Heart and Combat Action Medal for his service in Iraq.
---
Avid drummer remembered as hard worker, patriot
Tommy Blair was a drummer who just wouldn't quit.
"Sometimes, I had to almost kick him out of the band room," recalled his former band instructor, Darren Davis, in Blair's hometown of Broken Arrow, Okla. "He was very talented and strong-willed."
Blair entered the Marines in 1997 after graduating from Broken Arrow High School.
"He loved his drums," recalled Paul Stewart of Tulsa Technology Center, where Blair took classes during school. "He was a hard worker and very patriotic. He loved his country. He was always eager and willing to attend patriotic rallies."
Blair, 24, was one of eight Marines from North Carolina who disappeared March 24 in fighting on the outskirts of Nasiriyah in Iraq. His remains were recovered Friday, March 28.
"He was a young man that would give the shirt off his back if someone needed it," recalled his older brother, Marine Staff Sgt. Alfred Blair Jr., in a statement Tuesday. "He lived life to the fullest and enjoyed every minute of every day. In his first letter home to our mom, he said he was doing what he had been trained to do and was proud to be doing it for his country."
Chris Pipher, owner of Car Analysis Plus where Blair worked in high school, said: "This young man had a lot of gumption. The ambition was almost glowing out of him. The military was what he really wanted to do for his country."
— USA Today