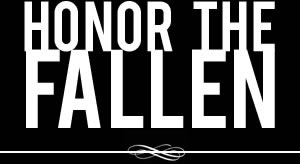 Honoring those who fought and died in Operation Enduring Freedom, Operation Iraqi Freedom and Operation New Dawn
Search Our Database
Marine Lance Cpl. Thomas J. Slocum
Died March 23, 2003 Serving During Operation Iraqi Freedom
---
22, of Thornton, Colo.; assigned to the 1st Battalion, 2nd Marine Regiment, 2nd Marine Expeditionary Brigade, Camp Lejeune, N.C.; killed in action near Nasiriyah, Iraq.
---
Lance Cpl. Thomas J. Slocum was a troubled teenager when the Marines turned his life around.
"He was gung-ho," said Slocum's stepfather, Stanley Cooper. "Once he got in the Marines, he was in it all the way. He didn't do anything halfway.
"He enjoyed being in the Marines. He believed in what he was doing over there, and we supported him 100 percent," said his stepfather, Stanley Cooper.
"He believed the war was necessary, and that's the same way we felt," Cooper said. "We're very, very proud of him."
A Navy veteran, Cooper suggested his stepson join the military. Slocum hadn't been a good student before signing up, but his grades improved and he made the honor roll before graduating from Skyview High School in 1998, Cooper said.
KMGH-TV, an ABC station in Denver, reported that Slocum grew up in a close-knit neighborhood, in a house next to his grandparents.
"When his grandfather called me and said, 'You won't believe this,' I said, 'Oh, no,' and I just fell apart," neighbor Glenna Anderson told the station. "He's going to be awfully missed."
— Associated Press