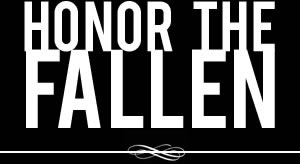 Honoring those who fought and died in Operation Enduring Freedom, Operation Iraqi Freedom and Operation New Dawn
Search Our Database
Marine Lance Cpl. Timothy M. Bell Jr.
Died August 3, 2005 Serving During Operation Iraqi Freedom
---
22, of West Chester, Ohio; assigned to the 3rd Battalion, 25th Marine Regiment, 4th Marine Division, Marine Forces Reserve, Columbus, Ohio; attached to Regimental Combat Team 2, 2nd Marine Division, II Marine Expeditionary Force (Forward); killed Aug. 3 when his amphibious assault vehicle was attacked by an improvised explosive device while he was conducting combat operations south of Hadithah, Iraq. Also killed were Marine Lance Cpl. Eric J. Bernholtz; Lance Cpl. Nicholas William B. Bloem; Sgt. Bradley J. Harper; Sgt. Justin F. Hoffman; Cpl. David Kenneth J. Kreuter; and Cpl. David S. Stewart.
---
Marine killed in Iraq explosion
The Associated Press
Timothy Michael Bell Jr. was a black-belt in judo who hoped to buy a motorcycle when he returned from his tour in Iraq in September.
"My son was the last of the John Waynes, but tougher," said his father, Timothy Michael Bell Sr.
Bell, 22, of West Chester, Ohio, died in an explosion Aug. 3 south of Hadithah. A 2003 high school graduate, he was based in Columbus.
He was a nephew of Kansas City Royals manager Buddy Bell and cousin of Buddy Bell's son, David, who plays for the Philadelphia Phillies. He was a grandson of Gus Bell, Reds outfielder from 1953 to 1961.
Bell wanted to be a Marine since he was 6. His bedroom was filled with Marine posters and memorabilia. A camouflage Marine blanket even covered his bed.
When his parents took him to deploy for training with his unit, he had just one message for them, said his stepmother, Vivian Bell. "He just said, 'This is what I was born to do,"' she said.
Always protective of his three younger sisters, Bell joined the Marines in part because he wanted to protect them. "It's very important for me that everybody knows that he did this for them," the elder Bell said.
He also is survived by his mother, Jacqueline.