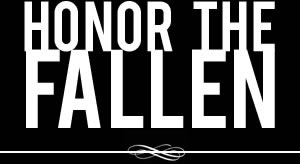 Honoring those who fought and died in Operation Enduring Freedom, Operation Iraqi Freedom and Operation New Dawn
Search Our Database
Marine Lance Cpl. Travis A. Fox
Died October 30, 2004 Serving During Operation Iraqi Freedom
---
25, of Cowpens, S.C.; assigned to 1st Battalion, 3rd Marine Regiment, 3rd Marine Division, III Marine Expeditionary Force, Marine Corps Base Hawaii; killed Oct. 30 by enemy action in Anbar province, Iraq.
---
South Carolina Marine dies in Iraq
Associated Press
COWPENS, S.C. — Lance Cpl. Travis Fox loved being a Marine. His family said it was all he talked about after graduating from Broome High School in 1998.
His dream came true four years later when he finished basic training at Parris Island near Beaufort. It ended Saturday outside Fallujah when the 25-year-old Fox was killed along with seven other Marines in one of the deadliest days for the U.S. military in the past six months of fighting in Iraq.
"He loved it," his mother, Cheryl Fox, told the (Spartanburg) Herald-Journal on Monday. "That's all he talked about — being a Marine."
Fox wore his uniform whenever he came home to this small South Carolina town, whether he was at a church function, a young cousin's funeral or his own wedding this past June.
"He looked handsome in that uniform," longtime friend the Rev. Joey Wampler said. "I was proud of him."
Fox and his new bride, Casie, spent several weeks after their wedding in Hawaii, where Fox was assigned to the 1st Battalion, 3rd Marine Regiment at Kaneohe Bay in Windward Oahu.
"He said, 'Mama, I want to go ahead and get married so I can say I experienced marriage once in my life,' " Cheryl Fox said. "It's like he knew."
Family members said Monday the wedding was so recent that they haven't even had time to order photos.
"It was so beautiful," said Faye Jonas, a friend of the Fox family who watched him grow up at their church. "He was so handsome in his Marine uniform. It was just like a fairy-tale wedding. You could tell they were so in love."
---
Letters help father remember Marine son killed in Iraq
By Teresa Killian
(Spartanburg) Herald-Journal / Associated Press
SPARTANBURG, S.C. — Travis Fox called his dad his hero, but the 50-year-old insisted he was only the father of one.
The 25-year-old Marine — one of eight killed by a suicide bomber on Oct. 30 in Iraq — wrote that he wanted to be half the man his father was. But Gary Fox said his son surpassed him.
The father and son wrote, and wrote often.
They were both away from their Cowpens home — Travis serving in the Marine Corps and Gary serving an eight-year prison sentence. But they were close.
Family photos tell the story. There's longhaired Gary at the hospital with his newborn son. There he is in a green Little League jersey coaching his son's team. There's a family trip to Gatlinburg, Tenn., and Easter egg hunts.
Their relationship grew into a tight friendship over the years. They confided in each other about work and life. They talked a lot when Gary and Cheryl Fox, Travis' mother, divorced.
When Gary remarried in 1998, Travis was his father's best man.
The next year, though, Gary pleaded guilty to second-degree criminal sexual conduct with a minor. His family, including Travis, continued to love and stand by him.
"Even though I'm incarcerated, he was never ashamed of me," the father said in a telephone interview. "He never lost respect for me."
When Travis bought an engagement ring for his bride-to-be, he did not show his mother until after he spoke with his dad at Tyger River Correctional Institution, said Cheryl Fox. He always wanted his father's advice, she said.
Travis visited him whenever he could. He went the day before his wedding in June. He said he was sorry his father would not be there — that he was not going to wait.
"'I don't want to hurt you,"' Travis told his dad.
"I told him he had my blessing," Gary said. "'I want you to be happy,"' he said he told his son.
Travis and his bride, Casie, went back to see him the day after the ceremony. Their wedding photos are in an album he has, Gary said. All of the letters and cards sit in a collection in an envelope in his locker.
While serving abroad, Travis wrote, "Daddy, let me know how your money is."
"My son's out there risking his life, but he's worried about me," Gary said.
In a letter Travis wrote during his two weeks in Iraq, he said he could not reveal where he was, "but it's that time of year back home."
Fall. Fallujah.
Travis' letters filled his dad with hope for the day they would go together — both returning home for good — to take down two yellow ribbons hanging at his aunt's house. They quoted Proverbs 3:5-6 to each other about trusting in the Lord, who would help make their paths straight.
Gary wrote weekly to tell his son that he loved him and was proud of him. He wanted to combat any feelings of isolation from being away from home. He knows what that's like.
"I just wanted him to know he wasn't forgotten," Gary said.
He mailed his last letter on Thurs., Oct. 28. Two days later, he saw the news about eight Marines killed in the suicide car bomb. He felt sad for the eight soldiers and their eight fathers, he said.
The next day, the Marines came to him.
Two days later, he received what may be the last letter from his son.
The letter was signed in the usual way, "I Love You, Your 1 Son," but with a new postscript: "Born to Fight, Trained to kill, Willing to Die, But Never Will. Hoorah!"
"He never will die," Gary said.