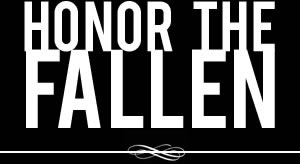 Honoring those who fought and died in Operation Enduring Freedom, Operation Iraqi Freedom and Operation New Dawn
Search Our Database
Marine Lance Cpl. William T. Richards
Died June 26, 2010 Serving During Operation Enduring Freedom
---
20, of Trenton, Ga.; assigned to 1st Battalion, 2nd Marine Regiment, 2nd Marine Division, II Marine Expeditionary Force, Camp Lejeune, N.C.; died June 26 at Camp Bastion, Afghanistan, while supporting combat operations in Helmand province.
---
Music, family were big parts of his life
The Associated Press
William Richards — who preferred his middle name, Taylor — was a long-haired kid who could pluck a mean banjo in high school.
"His music was just a big part of his life," said Linda Wilson, who taught Richards in 10th grade. She said he had shoulder-length hair as a teen but shaved it during his senior year as he prepared to join the Marines.
Richards, 20, of Trenton, Ga., died June 26 in Helmand province, Afghanistan. He was assigned to Camp Lejeune, N.C., and graduated from Dade County High School in 2008.
The Marine's family said in a statement that Richards was a dedicated father to his 9-month-old daughter, Kayden Leigh. He was married to his high school sweetheart, Emily.
Chuck Carver, who ran a youth ministry that Richards was a part of in high school, said the teen had a clearer vision than most of what he wanted from life. He often asked Carver for advice about life and marriage, and knew the dangers of joining the Marines.
"I know Mr. Carver. That's what I'm destined to be," Carver recalled the teen telling him.
Richards also is survived by his mother and father.