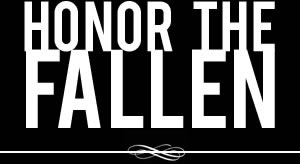 Honoring those who fought and died in Operation Enduring Freedom, Operation Iraqi Freedom and Operation New Dawn
Search Our Database
Marine Lance Cpl. William W. White
Died March 29, 2003 Serving During Operation Iraqi Freedom
---
24, of Brooklyn, N.Y.; assigned to 3rd Amphibious Assault Battalion, 1st Marine Division, Camp Pendleton, Calif.; killed in a vehicle accident in Iraq.
---
New York City native's discharge was delayed because of war
USA Today
Marine Lance Cpl. William W. White, 24, always looked out for his brothers. The last letter he sent home to his mother's house in Brooklyn, N.Y., included $100 and some advice for the youngest: "Hold your head up high," White wrote to his 16-year-old brother, Bryan. "I'll talk to you soon, kid."
White, a field radio operator, died in Iraq on Saturday, March 29, when his military vehicle rolled into a canal. Family members have streamed to his boyhood home, where an American flag and a picture of the Marine in dress uniform are on display. But comfort was hard to come by for his mother.
"What can you say to someone who has lost their eldest son?" an aunt, Rita Russell, told The New York Times.
White also left behind a wife, Mychelle. The couple married in 2001 and had hoped to return to Brooklyn to begin a family after his military service. White, whose February discharge was delayed because of the war, wanted to become either a firefighter or a cop.
The son of an Army veteran, White enlisted in the Marines after his 1998 graduation from Brooklyn's Bushwick High School.
His mother didn't want him to go to Iraq, and his dad offered to help him get excused. But White wouldn't hear of it.
"He was a soldier, not a fake Marine," a cousin, Althia Russell-Muse, told the New York Daily News. "He'd trained all these years, and now he wanted to do his job."