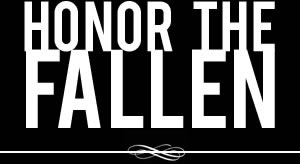 Honoring those who fought and died in Operation Enduring Freedom, Operation Iraqi Freedom and Operation New Dawn
Search Our Database
Marine Lance Cpl. Zachary D. Smith
Died January 24, 2010 Serving During Operation Enduring Freedom
---
19, of Hornell, N.Y.; assigned to 1st Battalion, 6th Marine Regiment, 2nd Marine Division, II Marine Expeditionary Force, Camp Lejeune, N.C.; died Jan. 24 while supporting combat operations in Helmand province, Afghanistan.
---
4 Marines die in Helmand combat ops
Staff and wire report
Four Marines died over the weekend during combat operations in Helmand province, Afghanistan, the Defense Department announced Jan. 26.
Lance Cpl. Jeremy M. Kane, 22, of Towson, Md., died Jan. 23. A reservist, he was assigned to the 4th Light Armored Reconnaissance Battalion, out of Camp Pendleton, Calif.
Sgt. Daniel M. Angus, 28, of Thonotosassa, Fla.; Lance Cpl. Timothy J. Poole, 22, of Bowling Green, Ky.; and Lance Cpl. Zachary D. Smith, 19, of Hornell, N.Y. died Jan. 24.
Angus and Smith were assigned to 1st Battalion, 6th Marines, out of Camp Lejeune, N.C.
Poole was assigned to 1st Battalion, 3rd Marines, out of Kaneohe Bay, Hawaii. He joined the Corps in June 2007 and reported to Kaneohe Bay in December 2007. He was deployed to Iraq in 2008 and 2009, returning to Kaneohe in March.
More detailed information of the incidents was not immediately available.
---
Townspeople come together to mourn Smith
The Associated Press
HORNELL, N.Y. — Six months after Zachary Smith's wedding, his family gathered in the same church in western New York to pay tribute to the 19-year-old Marine killed by a roadside bomb in Afghanistan.
Lance Cpl. Smith's loved ones described him as generous and fun-loving. His widow, Anne, was among hundreds of relatives and friends at his funeral Feb. 3 at St. Ann's Church in Hornell.
On Jan. 24, Smith became the first war casualty since Vietnam to hail from Hornell, a town of 9,000 some 70 miles south of Rochester. He was awarded a Purple Heart on behalf of President Obama and the Marine Corps.
His father, Christopher, is a state trooper who works as a school resource officer in the Canaseraga Central School.
---
Left behind wife, parents, 2 siblings
The Associated Press
Everyone speaks highly of Zach Smith in his hometown, Hornell, N.Y.
"He always lifted everyone's spirits," says a former employer.
"He was the funniest kid I ever met," says a childhood friend.
His former football coach heaped on the most praise.
"They don't come any better," Hornell High School athletic director Gene Mastin said. "If Hornell ever had a favorite son it was probably Zach Smith. He was universally liked. Everything about him was good."
Given his widespread popularity, Hornell residents took it hard when they learned the 19-year-old lance corporal died in combat Jan. 24 in Helmand province, Afghanistan. Just a year and a half out of high school and six months into his marriage, Smith had only been in Afghanistan for a month when he was killed. He was assigned to Kaneohe Bay, Hawaii
Smith's death is a big loss for the community, said Mayor Shawn Hogan, who is neighbors with Smith's family.
"You often hear about these brave young men dying, and it's always somebody else's brother or son," Hogan said. "Now this is something we have to cope with."
He leaves behind his wife, Anne Smith, parents, Chris and Kim Smith, brother, Nate Smith and sister, Grace Smith.