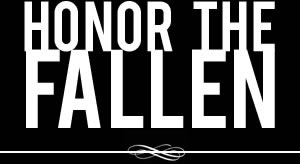 Honoring those who fought and died in Operation Enduring Freedom, Operation Iraqi Freedom and Operation New Dawn
Search Our Database
Marine Lt. Col. Christopher K. Raible
Died September 15, 2012 Serving During Operation Enduring Freedom
---
40, of North Huntingdon, Pa.; assigned to Marine Attack Squadron 211, Marine Aircraft Group 13, 3rd Marine Aircraft Wing, I Marine Expeditionary Force (Forward); died Sept. 15 at Camp Bastion, Afghanistan, when insurgents breached the base using small-arms and rocket-propelled grenade fire. Also killed was Marine Sgt. Bradley W. Atwell.
---
Bastion attack kills squadron CO, sergeant
U.S. forces in Afghanistan were moving forward Monday following a bold attack on Camp Bastion that killed two Marines, including the commanding officer of a Harrier squadron, wounded nine other U.S. personnel and destroyed six Harrier jump jets.
Lt. Col. Christopher Raible, 40, and Sgt. Bradley Atwell, 27, were killed after 15 insurgents armed with automatic rifles, rocket-propelled grenades and suicide vests breached the perimeter of Bastion about 10 p.m. Friday. Raible served as the commanding officer of Marine Attack Squadron 211, and Atwell was assigned to Marine Aviation Logistics Squadron 13. Both units are out of Marine Corps Air Station Yuma, Ariz.
The attack significantly damaged two additional AV-8B Harriers, each worth about $24 million, and destroyed three refueling stations, U.S. military officials said in a statement released Saturday. Six soft-skin aircraft hangars also were damaged.
Maj. Gen. Gregg Sturdevant, the two-star officer overseeing Marine aviation in Helmand province, said Monday that the attack had minimal effect on U.S. and coalition operations the night of the attack. He recommended to Maj. Gen. Charles Gurganus, the top commander in southwestern Afghanistan, that the destroyed aircraft be replaced, and expects that will occur.
"I think it's important for us to get the Harriers and reconstitute that capability as quickly as possible," Sturdevant said in a phone interview from Afghanistan with Marine Corps Times.
The attack was launched on a British base that is home to several U.S. Marine aviation units and coalition forces from several other countries. It abuts Camp Leatherneck, the main hub of Marine operations in Afghanistan, forming a sprawling complex connected by bus routes and other services.
Sturdevant, commanding officer of 3rd Marine Aircraft Wing (Forward), told Marine Corps Times that the "more intense fighting was in the first hour or so" after the insurgents breached the wire. However, it took about five hours to ensure that the base was secure.
Virtually all of the Marines working on the flight line at the time responded to the attack, as well as personnel with 3rd MAW (Fwd.) living on a nearby portion of Bastion, Sturdevant said.
"Had they not done what they did, it could have been a lot of worse," Sturdevant said. "Obviously on the wing, we focus on fixing aircraft and flying those aircraft in support of ground forces. But, when forced to, we can quickly transition to offense on the ground, and that's exactly what happened Friday night."
Questions remain
Sturdevant and other Marine officials said the incident remains under investigation. It's unclear how insurgents could have infiltrated the base's high walls, which are topped with concertina wire in an open desert where movement is easy to detect.
Insurgents sometimes use sandstorms and other bad weather to conceal their movement, but Sturdevant said that poor visibility wasn't an issue Friday night. It was a low-light evening with little moonlight, but it isn't clear if that played a role in the attack. Military officials haven't released specific details about how the insurgents launched the attack, or how the aircraft were damaged.
U.S. military officials said Saturday that in addition to the two Marines killed, eight service members and one civilian contractor were wounded in the attack. None of their injuries are considered life-threatening, but Sturdevant said two of them have been medically evacuated to the U.S. for additional treatment.
Fourteen of the fifteen attackers were killed by coalition forces responding, military officials said Saturday. The surviving insurgent was taken into custody, and was wounded in the attack.
Raible's Harrier squadron deployed in April and was moved in July from Kandahar Airfield, in neighboring Kandahar province, as the U.S. realigned units as part of its ongoing drawdown in forces in Afghanistan. Raible flew the first Harrier from Kandahar to Bastion as part of that move.
Sturdevant said that move became possible in part because of the expansion and development at Bastion, which already was in use in 2009 and 2010 despite not yet having an entirely closed perimeter wall. A $200 million runway stretching more than two miles was installed in 2010, enabling U.S. forces there to land C-5 cargo planes, 747 passenger jets, which are used as troop charters, and other behemoth aircraft.
---
Memorial Monday for Marine squadron commander

The Associated Press

YUMA, Ariz. — A memorial service is planned Monday morning for the commander of an Arizona-based Marine Corps attack jet squadron who was killed in an insurgent attack in Afghanistan.

The service for Lt. Col. Christopher "Otis" Raible will be held at the Yuma Marine Corps Air Station's base chapel.

The 40-year-old from North Huntingdon, Pa., commanded Marine Attack Squadron 211. Six of the squadron's AV-8B Harrier attack jets were destroyed and two others heavily damaged in the Sept. 14 air base attack.

The service is open to family, friends and military members.

Raible joined the Marines in 1995 and had served in both Iraq and Afghanistan.

Also killed was 27-year-old Sgt. Bradley W. Atwell of Kokomo, Ind. His memorial was held Friday at the Yuma base.