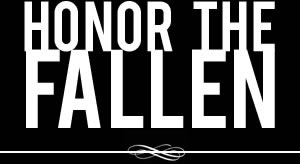 Honoring those who fought and died in Operation Enduring Freedom, Operation Iraqi Freedom and Operation New Dawn
Search Our Database
Marine Lt. Col. David S. Greene
Died July 28, 2004 Serving During Operation Iraqi Freedom
---
39, of Raleigh, N.C.; assigned to Marine Light Attack Helicopter Squadron 775, Marine Aircraft Group 16, 3rd Marine Air Wing, Marine Corps Air Station Miramar, Calif.; killed July 28 by enemy action in Anbar province, Iraq.
* * * * *
High-ranking Marine officer killed in Iraq
Associated Press
RALEIGH, N.C. — A Marine Corps helicopter pilot was killed in Iraq when shots fired from the ground hit him while he was on a mission, the military said Thursday.
Lt. Col. David S. Greene, 39, was among the highest-ranking officers to die since the U.S.-led coalition invaded Iraq in March 2003.
The Pentagon listed his home town as Raleigh. Maj. Randy Parker, a spokesman for Greene's Marine Corps Reserve training detachment in Johnstown, Pa., said Greene was a Raleigh native and listed it as his hometown, but that he lived in Shelburne, Vt.
Greene is survived by a wife and children in Vermont. A message left at his home was not immediately returned Thursday night.
Greene was activated in January and his Pennsylvania-based Marine Corps Reserve unit was assigned to Marine Light Attack Helicopter Squadron 775 of the Marine Aircraft Group 16, based at Marine Corps Air Station Miramar, Calif.
Greene piloted AH-1W Cobra helicopters.
"The aircraft he was flying in took ground fire" on Wednesday in Anbar province and Greene was hit, Parker said. "There's no information with regards to what sort of action he was supporting. There's no information with regards to whether there was an ambush."
A co-pilot aboard the two-seat chopper landed the Cobra, Parker said.
"Lt. Col. Greene was an outstanding Marine officer," Parker said. "He cared for his Marines deeply. And that pretty much does that trick for us."
* * * * *
Marine pilot remembered for dedication to duty, family
MONTPELIER, Vt. — The Marine Corps pilot killed in action in Iraq on Wednesday was a devoted family man, dedicated to his country and his service, friends and fellow service members said.
Lt. Col. David Greene, 39, an AH-1 Cobra helicopter pilot, was killed Wednesday when he was hit by ground fire while flying in Iraq's Anbar province.
"This whole neighborhood is heartbroken," said Bill Hogan, a friend who lives near the Greene family. "He was an outstanding, devoted family man and father, a true patriot."
Greene was a Marine Corps reservist who traveled from Vermont to Johnstown, Pa., for drills, said Marine Corps Maj. Randy Parker.
"He was a roll-up-your-sleeves-and-accomplish-the-mission Marine Corps officer," Parker said. "He was loved by his subordinates and respected highly by his superiors."
Greene was the 11th service member with Vermont ties to die in Iraq. A 12th Vermonter died of natural causes in Kuwait before being sent to Iraq.
"Our hearts and prayers go out to the Greene family," Gov. James Douglas said Friday. "It's a tragedy for them, their friends, for their community, for our state."
Douglas said Vermont is paying a disproportionately high price for the war in Iraq.
"We had the highest casualty rate during the Civil War of any northern state," Douglas said. "Vermonters for literally centuries have answered the call to serve our country. They're well-trained, they're highly motivated. They're often called upon for the most difficult missions. Regrettably, we are paying a heavy price."
For the last three and a half years, Greene worked as a program manager at the B.F. Goodrich Aerospace plant in Vergennes.
"Dave was not only a colleague to us, he was truly a friend," said Harry Arnold, president of Goodrich's Vergennes plant, in a statement. "His love for his family and our country will stay with us all."
Parker said Greene was commissioned as a second lieutenant in the Marine Corps in 1986 and remained on active duty until 1997. Parker served with Greene on active duty and then again when both were in the reserves.
Greene spent his Marine Corps active-duty career in North Carolina and, in announcing his death, the Pentagon listed Greene as being from Raleigh, N.C. He had lived for several years in Vermont with his family.
More than 100 Marine reservists from Johnstown were sent to Iraq last winter. Greene was the first Marine from that unit killed in action, Parker said.
"We're deeply saddened by this tragic loss," Parker said. "It won't deter the unit from continuing its operational mission in support of freedom in Iraq and the United States."
Hogan said he last saw Greene at a Christmas party after Greene knew that he would be going to Iraq. Greene talked of the danger.
"He said 'I am a helicopter pilot,' " Hogan said. "'They really like to aim the (rocket propelled grenades) at us.' "
— Associated Press