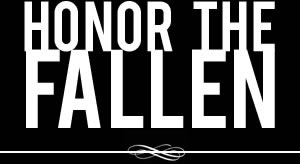 Honoring those who fought and died in Operation Enduring Freedom, Operation Iraqi Freedom and Operation New Dawn
Search Our Database
Marine Maj. Douglas A. Zembiec
Died May 11, 2007 Serving During Operation Iraqi Freedom
---
34, of Albuquerque, N.M.; assigned to Headquarters Battalion, Marine Corps National Capital Region, Henderson Hall, Arlington, Va.; died May 11 while conducting combat operations in Baghdad.
---
New Mexico Marine killed in Iraq
The Associated Press
ALBUQUERQUE — The Defense Department has released a few more details about a highly decorated Marine officer from Albuquerque who was killed in Iraq last week.
Maj. Douglas A. Zembiec, 34, died May 11 in combat operations in Baghdad. The Defense Department released no other details, but former Marine Capt. Tom Ripley, who had known Zembiec for about 11 years, said Zembiec was killed by small-arms fire.
His parents, Donald and Jo Ann Zembiec of Albuquerque, were notified May 10.
Zembiec, a 1995 graduate of the Naval Academy, was trained in special operations. He was a rifle company commander and a recipient of the Purple Heart.
"He was one of the most highly trained officers we have in the Marine Corps," Ripley said.
In 2004, he led the 2nd Battalion's Echo Company through a monthlong fight for the city of Fallujah and was wounded. In a profile by the Los Angeles Times that year, Zembiec said there was no greater honor than leading men into combat. "Once you've dealt with life and death like that, it gives you a whole new perspective," he told the newspaper.
Ripley said Zembiec was known for his compassionate side, such as when he painstakingly wrote letters home to the families of men who died in battle.
"He was so intense and so driven and yet so compassionate," Ripley said.
In addition to his parents and a brother, Zembiec is survived by his wife, Pamela, and their 1-year-old daughter, Fallyn.
A viewing was scheduled for May 15 at the John M. Taylor Funeral Home in Annapolis, Md. The funeral is slated for 8:30 a.m. May 16 at the Naval Academy chapel. Zembiec will be buried at Arlington National Cemetery.
Zembiec, who lived in an Annapolis, Md., suburb, was assigned to Headquarters Battalion, Marine Corps National Capital Region, Henderson Hall, Arlington, Va.
He had received the Bronze Star, Navy Commendation Medals and the Purple Heart, among other medals, the Marine Corps said.
He was a 1991 graduate of Albuquerque's La Cueva High School and was its first state wrestling champion.