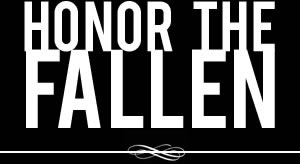 Honoring those who fought and died in Operation Enduring Freedom, Operation Iraqi Freedom and Operation New Dawn
Search Our Database
Marine Maj. Jay T. Aubin
Died March 21, 2003 Serving During Operation Iraqi Freedom
---
36, of Waterville, Maine; assigned to the Marine Aviation Weapons and Tactics Squadron 1, 3rd Marine Aircraft Wing, Marine Corps Air Station Yuma, Ariz.; killed in a CH-46E helicopter crash in Kuwait.
* * * * *
Marine Maj. Jay Thomas Aubin was so kind, so friendly that his Marine buddies nicknamed him "Sweet Pea."
"He could make a 7-year-old girl feel like she was as important as President Bush," said his mother, Nancy Chamberlain.
Aubin, 36, died March 21 in a helicopter crash in Kuwait, near the Iraqi border. He was stationed in Yuma, Ariz., and lived there with his wife, Rhonda, and their children, 10-year-old Alicia and Nathan, 7.
He grew up in Skowhegan, Maine, and joined the Marines after high school. He served four years before going to the University of Southern Maine, then re-enlisted after graduation.
"When he was 4 years old, we all went to the airport and he had sat on one of my airplanes like a grown man," said his father, Tom Aubin, who operates a small airstrip in Texas.
* * * * *
"Sweat Pea" among first OIF casualties
By Hugo Kugiya
Associated Press
Maj. Jay Thomas Aubin was among the first casualties of the war. He was piloting a helicopter with three other Marines and eight British Marines aboard when it crashed in Kuwait, two days after the war started.
The chopper was emblazoned with his nickname, Sweet Pea. It was a name given to him by a subordinate, inspired by the way Aubin responded to a favorable report: "Oh, sweet!"
"No one could find a name to suit him," said his mother, Nancy Chamberlain of Winslow, Maine. "They kept coming up with these macho names, but they didn't fit."
He was not an imposing man, possessing a slight build and an easy smile. His was more of a nurturing personality. After the Marine Corps ball, he took his wife home, then checked out a van and drove back to the party, waiting for drunk Marines to exit, offering them a ride home.
Aubin, 36, enlisted in the Marines, first, as a way to pay for college where he earned a business degree, then, so he could pursue the dream he had had of learning to fly, ever since he was an infant and his pilot father strapped him into his two-seater.
The crash that killed Sweet Pea was ruled an accident — there was no gunfire. Blowing sand and smoke from burning oil wells were thought to be a factor, his mother said.
"The thing that bothered me the most was I thought he was going to be blamed," Chamberlain said. "But he wasn't ...
"He always said if he was flying a helicopter that went down, he wanted to go down too. I miss him more than I can tell you, but sometimes there are things worse than death. We're the ones suffering now. But if he had lived, he would really be suffering."