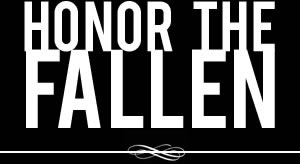 Honoring those who fought and died in Operation Enduring Freedom, Operation Iraqi Freedom and Operation New Dawn
Search Our Database
Marine Pfc. Andrew D. Bedard
Died October 4, 2005 Serving During Operation Iraqi Freedom
---
19, of Missoula, Mont.; assigned to 3rd Battalion, 7th Marine Regiment, 1st Marine Division, I Marine Expeditionary Force, Twentynine Palms, Calif.; attached to 2nd Marine Division, II Marine Expeditionary Force (Forward); killed Oct. 4 when an improvised explosive device detonated while he was conducting combat operations against enemy forces in Ramadi, Iraq.
---
Marine from Missoula killed in Iraq
Associated Press
MISSOULA — A Marine from here has been killed in Iraq. Andrew Bedard, 19, died Monday when the Humvee he was driving hit a roadside bomb, a friend of the family said.
Bedard was a 2004 graduate of Hellgate High School. He joined the Marines after graduation and finished 12 weeks of basic training earlier this year at the Marine Corps Recruit Depot in San Diego. He had been in Iraq for about a month.
Bedard is the son of Denny and Michelle Bedard of Missoula.
"They're just trying to get their feet back under them right now," said Pete Deneault, who works with Denny Bedard at Clear Channel Radio in Missoula. "They just had this confirmed (Tuesday)."
Deneault told The Missoulian he believed Andrew Bedard was part of the new anti-insurgency effort called Operation Iron Fist in western Iraq.
Friend and neighbor Brian Gaul described Andrew Bedard as a personable guy who missed his friends and family in Montana so much, he used to drive home from San Diego during basic training just to spend one day with them.
"We'd always say, man, that's a long way, but he'd always say it was worth it, even if it was just for a day," Gaul said.
Gaul said he spoke by telephone with his friend in Iraq two weeks ago.
"He was just one of those guys who was pretty much friends with everybody," Gaul said. "He was rarely ever down and just a fun kid to be around."
No matter how much Gaul asked Andrew Bedard about the military and going off to war, Bedard always had a way of turning the conversation around.
"It always ended up with me talking about what's going on around here," Gaul said. "That's really what he cared about, his family and his friends."
The Department of Defense had no details Tuesday on Bedard's death. He is the ninth Montanan killed in Iraq.